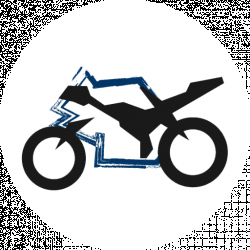 Latest posts by American Sport Bike Team
(see all)
Are you a fan of competitive motorsports? If the answer to this question is a yes, you have definitely landed your eyes on one of these 1000cc motorcycles.
If you are a rider, that is even better because you have probably come across these types of bikes when making a purchase or when watching the AMA superbike series. Sportbikes are considered supercars in the motorcycle world and belong to a class of street bikes specially built to achieve the highest power accessible in the market.
Different riders prefer different things when it comes to bikes. Most riders would go for a simple motorbike for the daily commute that does not require high engine power, while those who can't resist the thrill of speed are highly advised to look for one that offers great performance.
No better choice brings customer satisfaction than a 1000cc sportbike. So, what do you need to keep in mind when looking for a good sportbike? The following are factors to consider to make an informed decision.
Factors To Consider When Purchasing A Sportbikes
When purchasing an expensive motorcycle like the 1000cc sportbike, it is highly recommended that you look deeply into its weight and horsepower as the most essential performance measurements. This is because the weight will determine the bike's agility, while the horsepower is responsible for determining how fast the bike accelerates.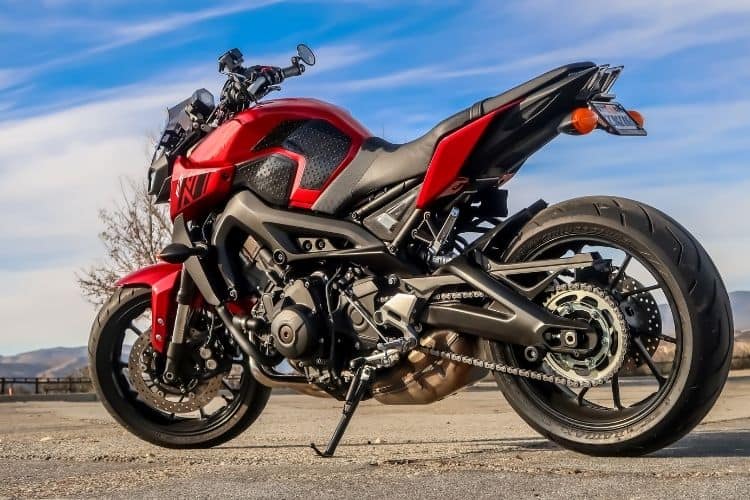 Pick The Right Gear First
Ensure your safety comes first before buying any sportbike. Riding any motorcycle is risky. To protect yourself from serious injuries should you get into an accident, it is advisable to go for a certified helmet, boots, gloves, and a good jacket (to protect yourself from the harsh cold).
Since you have already established that you are going to spend a lot of money to get a sportbike, investing in quality protective gear will not be a painful cost at all.
The Level Of Confidence Attained
Should you be a beginner, have in mind that going for 3 to 4 cylinder engine bikes will be a very big mistake. This is because these sportbikes possess great torque and power. Being very fast in speed, they are more comfortable riding on tracks compared to streets with traffic.
They also have highly responsive power and allow no room for mistakes. Therefore, as a beginner, go for a sportbike to build confidence and still guarantee you more safety.
Doing A Test Drive
Remember that only by getting the real experience of riding a sportbike will you clear any doubts you had before making a purchase. As much as some companies don't offer these test drives, going where demos are allowed will play a crucial role in helping you make an informed decision. Keep in mind that this is a machine that requires both your mental and physical integration skills.
There is no other way to test these skills apart from hopping on the bike and giving it a spin. Through this test drive, you will get to establish the right size of sportbike for you by sitting on the saddle leaning forward, and making your feet touch the ground.
Also, to get a chance of enjoying a ride on a variety of terrains, ensure the bike you are riding has adequate suspension travel and a good amount of ground clearance. Also, ensure you can reach the handlebars without straining your back and shoulders.
The Speed Of The Sportsbike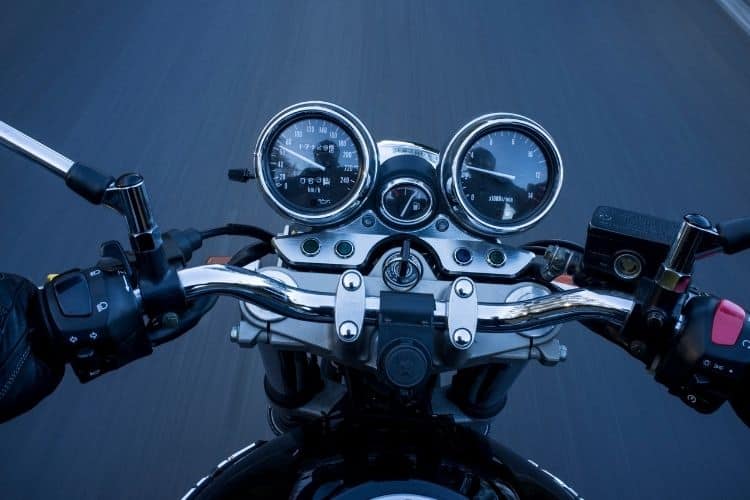 It is advisable to adhere to speed limits provided for every machine when riding on all user roads. However, if you are a racer, you will probably want a high-speed sportbike to improve your chances of winning. Of course, with great maneuvering skills, you will become a winner.
The 1000cc sportbike is a good pick when looking for a fast machine. They are overpowered and possess great responsive abilities that favor racing riders. However, if you are a beginner racer, the 300cc-600cc engine will go a long way in preparing you for the high spend adrenaline-raising two wheels.
Amount And Cost Of Fuel To Be Spent On A Sportbike
Apart from the initial purchase cost, be informed that you will have to factor in recurrent expenses on your new motorcycle in terms of fuel charges. The higher the horsepower, the more fuel consumed hence more money spent on the machine.
Also, consider the availability and accessibility of the type of fuel to be used. It can be a bit inconvenient to purchase a motorbike whose fuel is not easy to find in your residence.
Availability Of Spare Parts
You will find that most service centers tend to stock on regular spares for common issues. Therefore, when purchasing a sportbike, ensure you go for a company that produces both affordable and easy to access spares for whatever technical issue that can arise with your machine. It will not make sense to go for a bike that frustrates you in the long run due to the unavailability of its parts.
Best 1000cc Sportbikes Review
Most 1000cc sportbikes will never disappoint when it comes to handling power, comfort, and appearance. Their prices may differ but no one should compromise their preference basing their pick on numbers.
There is a wide variety of models in the 1000cc sportbikes class. It is therefore not surprising that even the slightest difference in the location of the footpeg feels different for different riders.
 To help you find a model that suits your needs and preferences, below is a list of the best 1000cc sportbikes.
Yamaha YZF-R1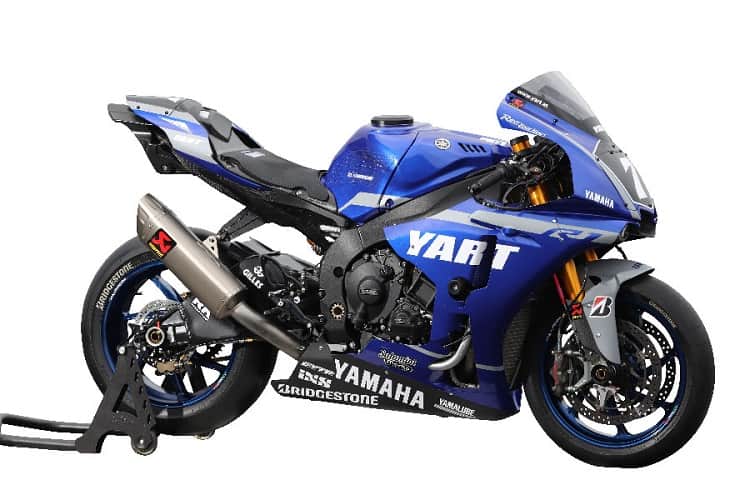 This famous model has been in production since the year 2011 and has no disappointing plans for horsepower and comfort. Among other 1000cc options, it is a bit more affordable, costing approximately $13,290.
It is also considered one of the heaviest bikes in the market, and this could be due to its big fuel tank, which has a capacity of 4.8 gallons. Covering 29.3 miles per gallon, we can say that this model is indeed fuel-efficient. Its adjustable footpegs allow for different heights hence providing maximum comfort for all its riders.
Features
Engine type: 4 cylinders, four strokes, liquid-cooled.

Displacement: 998 cc

Fuel capacity: 17L

Max torque:112.4Nm@11500rpm

Max power: 13500 rpm

Front brake: disc

Rear brake: disc

Body type: superbikes

 
Pros 
Potent engine

Fitted with advanced electronics

Good road presence
Cons
Limited service accessibility

Not allowed for normal road use

A bit pricey
Yamaha FZ1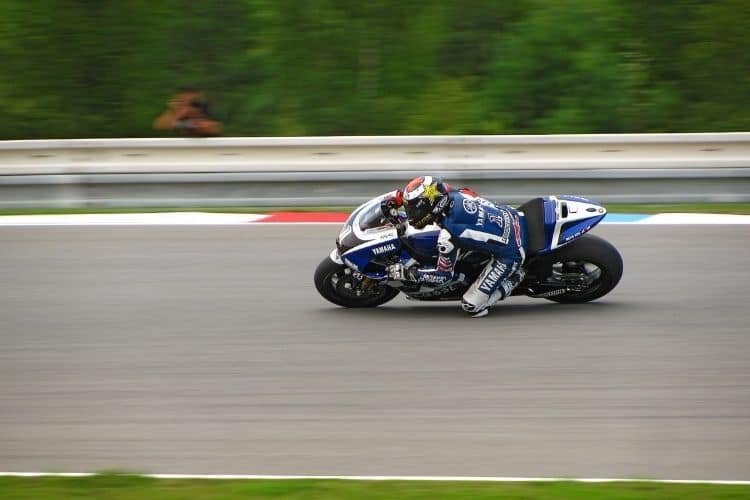 This sleek sportbike is similar to the R1 in many ways, but the differences are clearly noticed in the reduced performance.FZ1 has 147 horsepower, which makes it also less expensive than its counterpart. It is priced at approximately $ 10,490. It is also preferred by many for its upright sitting position when riding.
Features
Engine type: 4 cylinders

Displacement: 998cc

Fuel capacity 18L

Number of gears: 4

Maximum torque: 106 Nm@8000 rpm

Maximum power: 148 Bhp @110000 rpm

Front brake: disc

Rear brake: disc
Pros
Efficient brake system.

Powerful engine

The sporty and comfortable riding position

Great body look
Cons 
Slow in picking up

Poor headlight
Reduced performance

High maintenance
Suzuki Gsx-r1000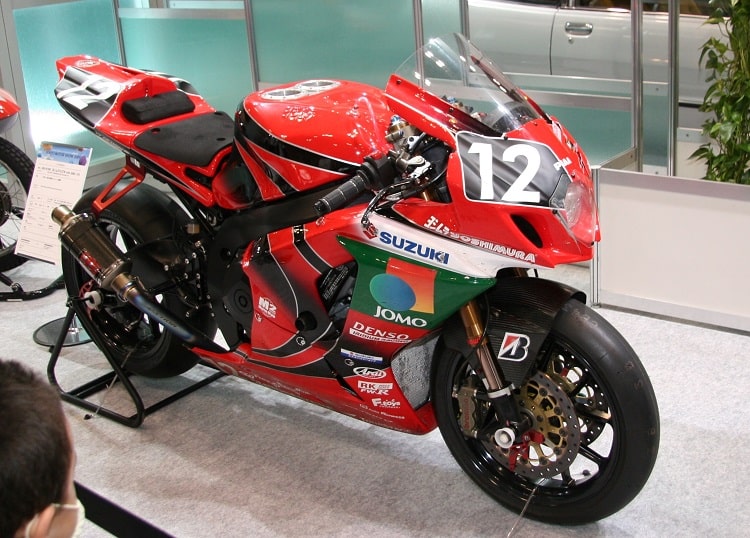 Suzuki's K5 and K6 models are popular not only for their tremendous horsepower but also stunning looks that give one a complete sporty look when riding. Thanks to the new electronics integrated, the GSX-R1000 is faster, more fun, and safe to ride this model.
The braking system is robust and requires little effort to bring the motorcycle to a stop. The longer swingarm now makes handling even more easy and comfortable. However, it is fair to point out that this model is too road-soft to tread on rough terrain, limiting the rider to the only smooth ground.
Features
Engine type: 4 cylinders, liquid-cooled

Displacement: 999cc

Fuel capacity max power: 16L

Front brake: two discs and four-piston radial caliper

Rear brake: single disc and single-piston caliper

Frame type: Aluminium twin spar

Bike weight 203kgs
Pros
Fast speeds

Comfortable ride

Standard powerful engine

Accurate throttle
Cons
Makes noise through the airbox

Difficulty in changing direction at high speeds

Not suitable for use on rough terrains
Kawasaki Ninja ZX-10r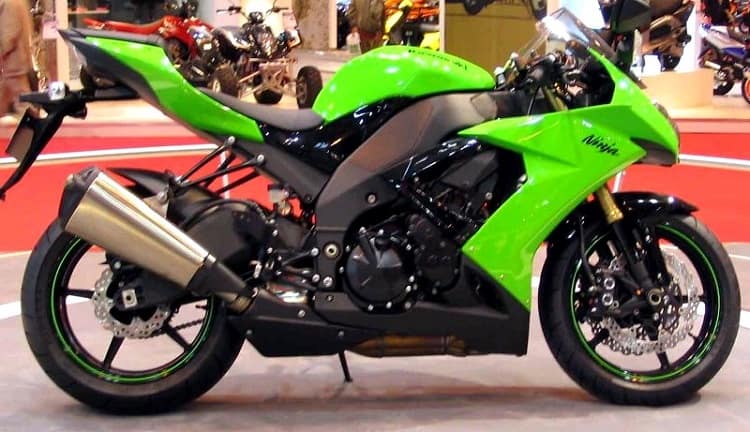 This bike is a very light bike with an ultra-narrow chassis and radial brakes that give Kawasaki a good name for its products. Famous for its well-maintained used bikes, Kawasaki tops its game with this gem's sleekness and the eye-catching green and bold black colors.
The way vibrations have been reduced offers a smooth ride even at high speeds. The new single-sided exhaust system makes the bike 4 pounds lighter.
Its crisp throttle response and torque-rich engine make for a smooth ride compared to its counterpart, which is notorious for spurring the rider to wind up at the slightest opportunity.
The excellent spacing of the gearbox also enables smooth gear selection in a variety of conditions.
Features
Engine type: inline four strokes, liquid-cooled

Displacement: 1043 cc

Fuel capacity: 5 gallons

Front brake: radial-mounted monobloc opposed four-piston calipers.

Rear brake: 250 mm disc w\ABS

 
Pros 
Customized ride selection

Adequate engine power delivery

Enough leg room enhancing comfortability

An all-purpose bike that can be used as a sportbike and a cruising bike
Cons 
The less padded seats are quite uncomfortable to sit on, especially during long rides.

Inefficiency in fuel usage.
KTM 1190 RC8 R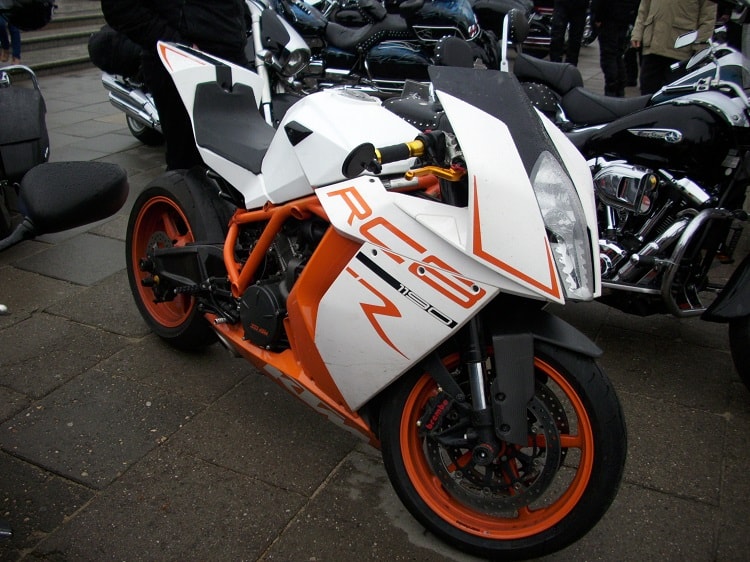 The most fantastic aspect of this model is a rider's ability to customize the seat, handlebars, and footpeg to their specifications. Despite its high cost of approximately$ 20,000, its top performance makes it worth the purchase. Despite the little 155 horsepower being less than other bikes in its class, this machine still gets the job done.
Features
Engine type: 2 cylinders, four-stroke liquid-cooled

Displacement: 1195 cc

Maximum power: 173 Bhp@10250 rpm

Maximum torque: 123Nm @800 rpm

Number of gears: 6

Body type: a superbike

Front brakes: 30 mm twin discs

Rear brakes: 220 mm single disc brake and two-piston brake calipers
Pros
Maximum comfort due to customization

fantastic traction and drive

fast, responsive throttle

maximum stability from its adjustable suspensions

effective braking system
Cons
Low horsepower

Quite pricey

Frequent headlight issues

No fancy electronics to give it style
Honda CBR1000RR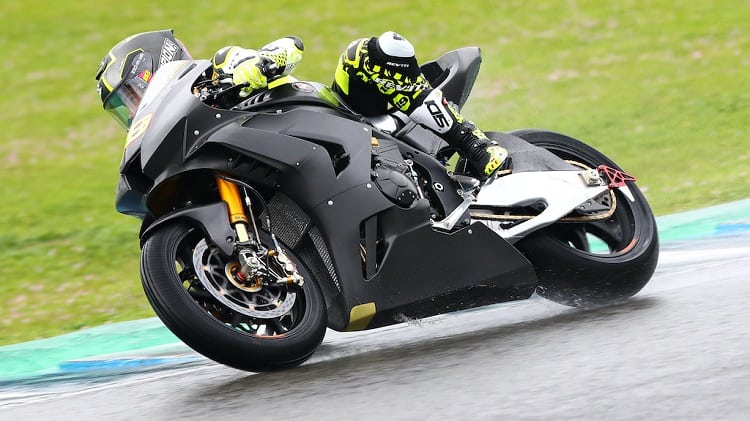 This Honda is currently retailing at $ 13, 399 with an extra $ 1000 should you install an optional brake system to maximize its safety. Thanks to its slim 451 lb frame, it maximizes power use while still making it easier for beginner riders to handle it with little effort.
Taking sharp corners also becomes more comfortable with this bike due to its excellent suspension. Even though this bike doesn't do anything out of the ordinary, it functions perfectly for sport riders.
Features 
Engine type: 4-stroke, liquid-cooled

No of cylinders: 4

Displacement: 999cc

Front brake: disc

Rear brake: disc

Maximum power: 191.7 PS @13000 rpm

Torque power:114 Nm @11000 rpm

Body type: superbikes
Pros
Smooth engine

Comfortable to ride

A very robust and effective braking system

Nature friendly

Spectacular torque delivery
Cons
For maximum safety, one has to purchase an independent anti-lock brake system

Quite pricey

Lower power compared to competitors like yamahaR1

Heavyweight item
Suzuki GSX-S1000FZ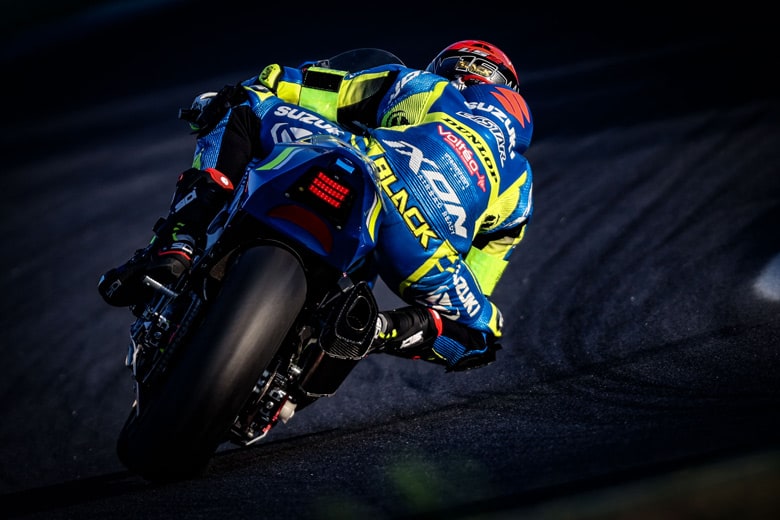 This road warrior is designed for sport touring and street riding. It offers a more sporty position when riding by allowing the rider to fit in the bike while shielding behind the windshield. Its ability to be customized to the rider's preference, especially when choosing between different modes, controls throttle sensitivity.
Under acceleration, the CAS clutch adds some pressure to achieve a smooth transition when the engine braking. The same clutch also acts as a slipper clutch when handling a corner entry.
Features
Engine type: 4 stroke liquid-cooled

Displacement: 999cc

No of cylinders: 4

Front brake: disc brake

Rear brake: disc brake
Pros 
Very stable at high speeds

Riding dynamics  

Noteworthy performance
Cons 
Frequently Asked Questions
Question: Which companies produce the best 1000cc sportbikes?
Answer: The number one manufacturer of quality sportbike has got to be Yamaha, followed by Honda.
Question: Which are the best helmets to use when riding a sportbike?
Answer: The best helmet brands are BILTWELL, Scorpion EXO, and HJC.
Question: Which is the most popular sportbike apparel brand?
Answer: Alpinestar Andes Drystar is the brand famous for amazing motorcycle clothes in the market. They are very famous for making the best riding jackets which are not only breathable but also waterproof.
Question: Which is the most expensive sportbike in the world?
Answer: The Kawasaki NinjaH2R, which costs $50,000, is the most expensive of all of them.
Conclusion
When going for a sportbike, 1000cc is already a great pick, even before you get to decide which model to pick. This is because 1000cc bikes offer excellent engine power, flexible gears, adequate stability, and comfort for that ride of your life.
The models may differ in features and the technology they use, but it is comforting to know that most sportbikes with 1000cc will deliver. All that will determine your machine's choice is your needs and preferences. Of course, we are assuming you are prepared financially, as some models tend to be quite pricey.