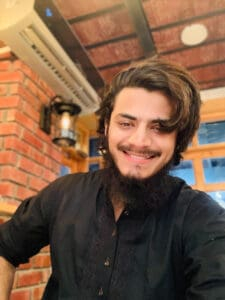 Latest posts by Zabrain Arshad
(see all)
Sportbikes are available in a variety of types and sizes. As a beginner, you can easily start-off with an entry-level bike, such as the 2021 Suzuki GSX250R, or go full hardcore with the Honda CBR1000RR if you have prior bike-riding experience.
New riders are quite interested in beginning with something they can control and enjoy without necessarily being the most powerful. Some focus on having a more fuel-efficient bike that has a small engine displacement. In contrast, some are not physically strong enough to handle a heavy cruiser.
Particularly for beginners, it is recommended to start their bike-riding journey with an entry-level model. Whatever the reason may be, there are a number of options available if you are planning for a sub-300cc bike. Here, we will describe at least one model per type to help you start your riding experience.
Since there are not many dot 250cc sportbikes available in the market. We will be extending our engine displacement slightly up to 300cc to cover entry-model bikes, which will also serve this article's purpose.
Supersport
Honda CBR300R 2021
Equipped with a 286cc single-cylinder liquid-cooled engine, the Honda CBR300R 2021 offers a combination of an entry-level motorcycle with a supersport look. Its lightweight and narrow design provide a comfortable and balanced ride for beginners. The adequate 286cc single-cylinder engine provides ample torque with a smooth delivery and great fuel economy.
The HondaCBR300R's responsive handling and affordable cost make it an impressive choice for first-time riders. For people looking for a Grand Prix-styled entry-level sportbike, the CBR300R is the answer. It even comes with an anti-lock braking system for added safety.
The engine produces 20 pound-foot of torque and 31 horsepower, which is respectable considering its small engine displacement. Apparently, the CBR300R shares its styling from the CBR1000RR; the aggressive tank, fairings, cowl, and headlights all describe its relation with its more powerful brother.
For driving ease, the handlebars are raised, which makes the CBR300R a comfortable bike that can be driven daily. Since the rider does not completely ride this bike in the standard riding position, the Honda CBR300R stands as Supersport.
Pros
Supersport/Grand Prix styling.
Aggressive look, feel, and performance.
Cons
Seating position not comfortable.
Painful to commute on long routes.
Yamaha YZF-R3 2021
The Yamaha YZF-R3 2021 is an aggressive introductory supersport bike which at 321cc is a little over our wish list. However, it needs to have an honorable mention here. The parallel-twin engine pulls out an impressive 41 horsepower and 22 pound-feet of torque.
Designed in collaboration with the Yamaha Racing Team, the R3 delivers maximum track capability without compromising practicality as a street bike.
The R3's potent engine is integrated with a counterbalancer to minimize vibration for a smoother drive. It has also been designed with a compression ratio of 11.2:1 for faster revving and engine efficiency to deliver a thrilling ride experience with a wide spread of power.
The engine block is made from Yamaha's signature silicon-aluminum compound, which ensures improved heat dissipation. The forged aluminum pistons provide durability and reliability at high rpm. The six-speed gearbox offers a range of torque control with smooth shifting to ensure the right ratio for the rider.
The R3 takes inspiration from the MotoGP YZR-M1, featuring ergonomics and bodywork, which gives it a sleek finish. The standard tires provide adequate grip on a dry road but lack feel on the circuit. However, they are acceptable for daily use but should be replaced if you usually spend more time on the track.
As a practical bike for daily use, the R3 combines an average fuel economy of 74 mpg. The riding position remains comfortable; however, the handle has been lowered by 22mm, to maintain a sporty sitting position. The fuel tank is adjusted to be 31.4 mm wider and 20mm lower to let you grip better while cornering, helping you achieve better control.
Pros
Supersport/Grand Prix styling.
Impressive performance numbers
Cons
Engine displacement much greater than 250cc.
Not the best seating position for a daily driven bike.
Sport
Suzuki GSX250R 2021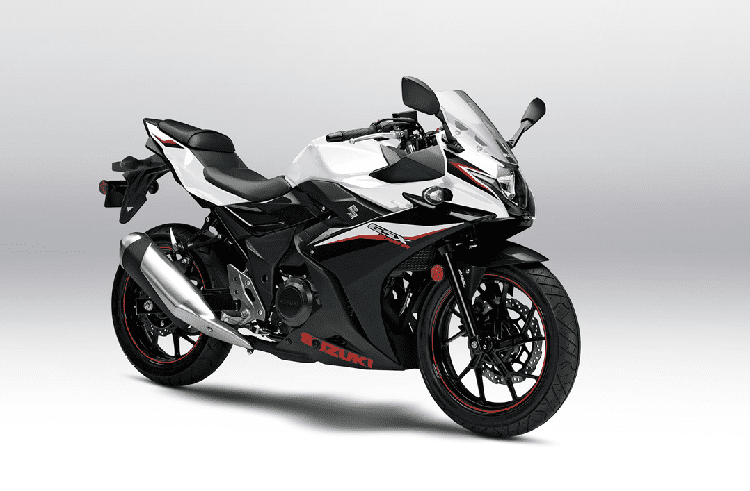 The Suzuki GSX250R 2021 comes with a parallel-twin 248cc engine which pumps out 17 pound-feet of torque and 25 horsepower. This parallel-twin engine also produces a throbbing exhaust note, making the rider smile every time they rev the bike. Judging by its looks, the GSX250R appears to be in the supersport category.
Still, its raised handlebars, shorter tank, and standard seating position restrict it as a sport type. However, it still provides a very comfortable riding experience with a light handle feel and superb agility around corners.
The Suzuki GSX250R packs a beautiful, sporty paint job that lets you travel in style. It's a great choice for people in search of a good-looking, friendly bike. Its mild engine and easy handling make it a fine bike for getting across the town and moving through traffic. The suspension is soft, which cannot be considered sporty enough. However, it is pleasant for riding daily.
The power delivery is predictable once you switch to better tires; the originals are not quite up to the mark. The engine has to work hard to keep you at pace, but it is enough for beginners.
Concerning build quality and reliability, the Suzuki GSX250R does it very well. The body panels are finely placed, and the lovely paint job shines majestically under sunlight. Unlike the Honda CBR300R, the GSX250R gets ABS standard on all trims.
In terms of reliability and user comfort, the GSX250R does a pretty good job.
Pros
Beautiful design with standard ABS.
Comfortable seating position.
Cons
Poor tire quality.
Engine needs to really push hard to keep at pace.
Naked
Honda CB300R 2021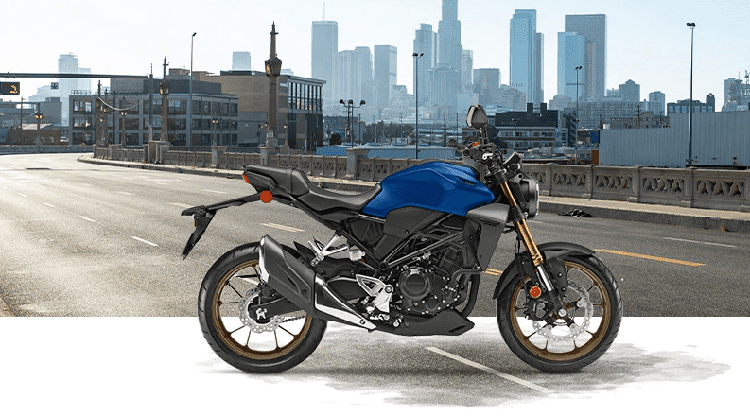 Beautifully crafted, the Honda CB300R is a naked type entry-level sportbike that borrows its engine from the Honda CBR300R, which means it pulls the same 20 pound-foot of torque and 31 horsepower from its liquid-cooled, single-cylinder. Designed with utmost driving comfort, the CB300R features a comfortable driving position and responsive handling feel.
With the engine borrowed from the CBR300R and a lightweight of 143kg, the CB300R is punchy and thrilling to drive. The engine has been tuned to provide more linear and street-friendly torque delivery.
It tops out at 95 mph, which is more than enough for beginners. The LCD is easy to read, and the fuel mileage is superb at 85 mpg. As per user reviews, the CB300R is feather-light, and the 286cc engine makes it fun to drive.
The CB300R lacks a gear indicator, which may be annoying for people starting at bike riding. However, you get a mpg indicator and a fuel gauge. It features Anti-Lock Braking with a special setup that regulates braking pressure between the front and rear calipers to control the bike's pitching during hard braking.
Overall, the Honda CB300R is light, agile, and great for everyday fun.
Pros
1. Great power-to-weight ratio.
2. Super-clear LCD screen.
Cons
1. No gear indicator.
2. ABS does not come as standard.
Sport Heritage or Retro
Yamaha V-Star 250 2021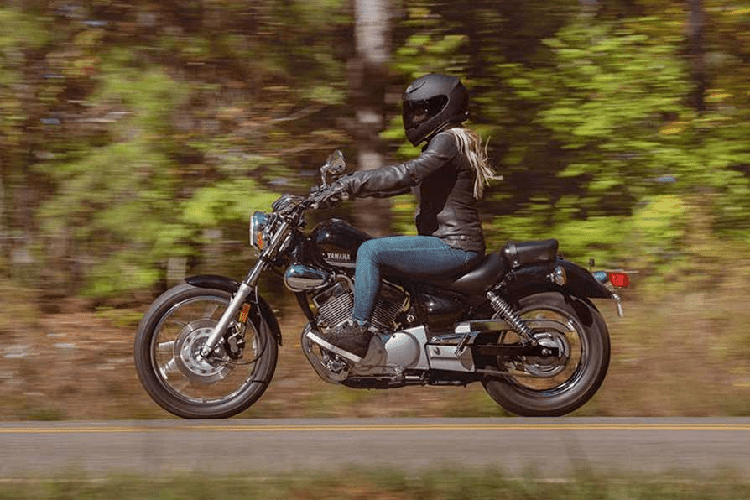 The Yamaha V-star 250 stands out as a timeless classic while being fun to ride with the only V-twin engine in its class. The V-star is one of the few bikes available on the market which comes with a carburetor. On the top of the 249cc, air-cooled 60-degree V-twin sits a Mikuni BDS26 carburetor. The V-twin means you get that classic V-twin rumble.
As a lightweight bike, the V-star 250 is considered one of the best entry-level cruisers for new riders. It's fuel-efficient, affordable, and provides enough power to satisfy new riders. The gradual power buildup and linear torque delivery make the ride predictable, which boosts rider confidence.
Getting on to specifications, the V-star has a 5-speed transmission and final chain drive. The long-stroke piston movement provides sufficient low rpm torque to accelerate quickly. At the same time, the 5 gears allow great cruising speed at low rpm. However, you really have to push it hard on the highway.
With modern features integrated, the electric start features dependable and easy ignition. The V-star has a pair of charming exhaust pipes which pump the beautiful V-twin sound, and the chrome finish makes them look even more alluring.
The V-star may seem outdated in terms of fuel efficiency because of its carburetor engine. However, it still maintains a great fuel economy of 78 mpg, which means you can go up to 200 miles before needing to fill up its 2.5-gallon fuel tank.
The V-star is a decent choice for people looking for a retro finish as well as driving ease in a brand new motorcycle.
Pros
Retro look.
Cheapest V-twin available.
Cons
No electronic fuel injection.
Engine stresses on highway speeds.
Cruiser
Honda Rebel 300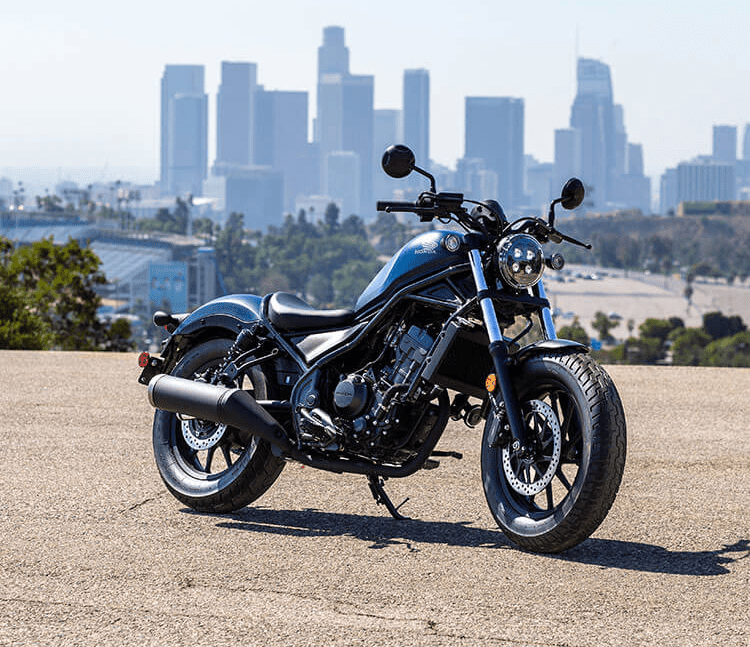 The Honda Rebel 300 is another take by Honda on entry-level cruiser bikes. The Rebel 300's 286cc liquid-cooled single-cylinder engine produces 20 pound-foot of torque and 25 horsepower. The Rebel 500 is available for riders demanding extra power.
The Rebel 300 is great for short and new riders; it inspires confidence from its low seat height. A 5'6″ would find himself reaching the ground flat-footed.
Moreover, the lower center of gravity also helps the rider maneuver the bike easily between traffic and parking lots. Its suspension consists of stiffer springs and nitrogen-charged dampers. Which absorb small to big bumps painlessly and stay on-line on worn-out road surfaces even at highway speeds.
The Rebel features a standard seating position and a comfortable, wide seat, which keeps the rider settled. The footpegs are placed a little forward, which helps the rider in sure-footing when stopping suddenly. The handlebar is restful at shoulder width and a decent height with slim grips to cater to all types of riders.
The Rebel comfortably cruises at 75mph, although it can be pushed to 92 mph, which is its top speed. The torque powerband gradually pulls you at high speeds smoothly, and the engine does it without straining itself.
The 6-speed transmission coupled with the new Honda clutch makes life easier. Gear changes require little effort and the widely-spaced gears provide ample torque at every moment.
The Rebel comes standard with an LCD instrument panel in a retro-styled case which is clear to read and shows speed, fuel consumption, gear position, and fuel level.
Pros
Great seating position.
Comfortable for short riders.
Cons
ABS does not come as standard.
Too cramped for tall riders.
Adventure
Honda CRF300L Rally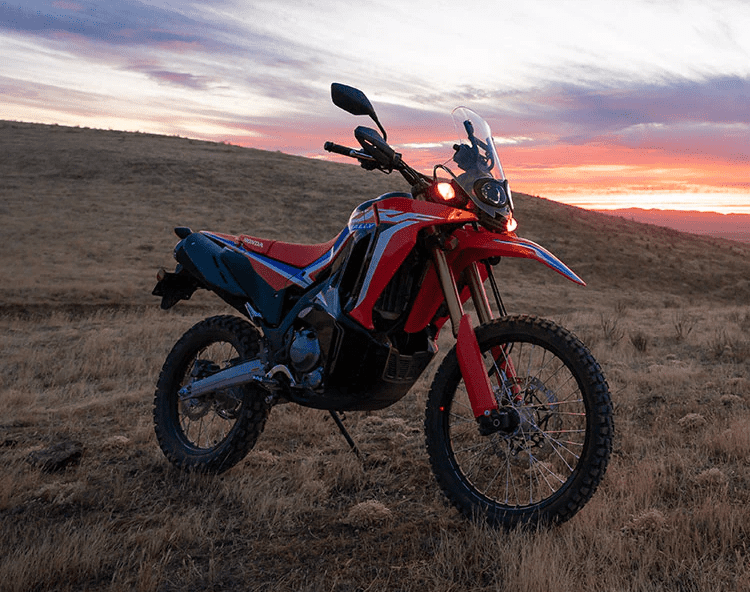 With several wins over endurance rallies, Honda has proven its success with the CRF300L Rally. This bike is recommended for dirt adventures. Its four-stroke liquid-cooled 286cc engine provides 19.6ftlb of torque and 27bhp, which is enough to crawl through mud and hills with sheer ease.
And the worthy suspension dampens road trails effortlessly. The CRF300L may be a beginner adventure bike, but it's lightweight, which gives the rider an edge at shifting weight at sharp corners and tricky trails.
The CRF300L Rally is basically the off-road version of the original CRF300. It gets more suspension travel than the CRF300 without ruining ride quality on the road.
The Honda CRF300LRally's speed max outs at 80mph, but top speed is not the point of focus here; torque is. Honda has altered the gear ratios to cater for optimum torque for riding uphill and through trails, with 1-5 being short while keeping the 6th long enough to cater for all types of riding conditions.
On-road, the Rally easily cruises at 70mph with little vibration. The feather-light slip assist clutch provides easy gear shifting, and the throttle response you get is really impressive.
As for build quality, the Honda CRF300L is a super durable bike capable of taking you across the world. Additionally, you can use aftermarket shocks to further increase the suspension's durability if you wish. Overall, it's a very reliable bike, which is why it has a high resale value.
The CRF300L Rally is available with ABS, but you have to pay extra for it. The instrument screen show rpm, gear, fuel level, and fuel average, which is very convenient when cruising along.
For serious off-roading, we would recommend you upgrade to aftermarket shocks, harder brush guards, upgraded fork springs, crash guard, and beefier tires. You may also want to consider protecting the original Honda paint job since off-roading may damage the beautiful Honda finish.
Pros
Great for off-roading.
Exceptional suspension reliability.
Cons
Too rough for daily use.
ABS does not come as standard.
Low top speed.
Kawasaki Versys-X 300 2021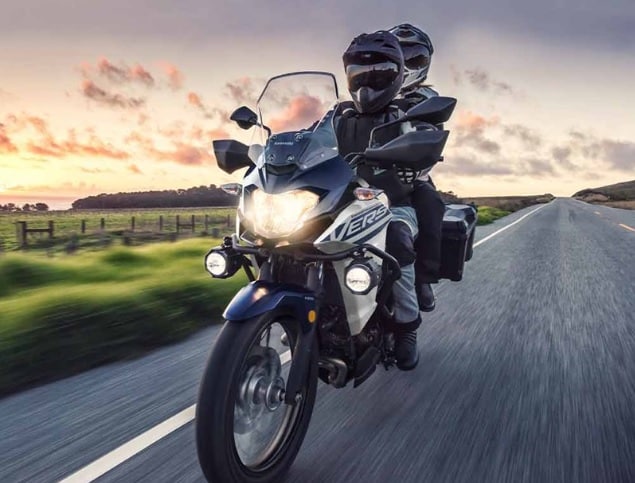 Kawasaki Versys-X 300 is a stunning bike that is more suited to the street rather than being an off-roader. It can commute, tour, and even handle light off-roading. Kawasaki has integrated great design aspects which are convenient for new riders. Firstly, the windshield is high, whereas the seating position is low.
The parallel-twin 296cc engine is placed as low as possible, thereby allowing the rider to be close to the cornering pivot and center of gravity of the bike.
The engine produces sufficient power figures with 19 lb-ft of torque and 40 hp, which helps in cruising effortlessly along the highway. The power delivery remains linear throughout, cutting off only after 8000 rpm.
The seating position is spacious. The analog rev counter and LCD are clear and easy to read while riding. The Versys-X comfortably cruises at 80 mph and can even do 90 mph, although it gets a little buzzy there. Once you put in miles, you get tired from the hard seat, which is probably due to thin seat padding to keep the seat height low.
However, the handling is great; the Versys-X's stable ride quality allows the rider to cruise and corner with confidence. The standard tires provide fine traction, even on off-roads.
Overall, the Kawasaki Versys-X 300 is a fine bike for people looking for a daily commute or touring with little off-roading.
Pros
Great touring bike.
Superb handling.
Cons
Seat is painful on long routes.
Handles light off-roading only.
Dual-Sport
Kawasaki KLX300 2021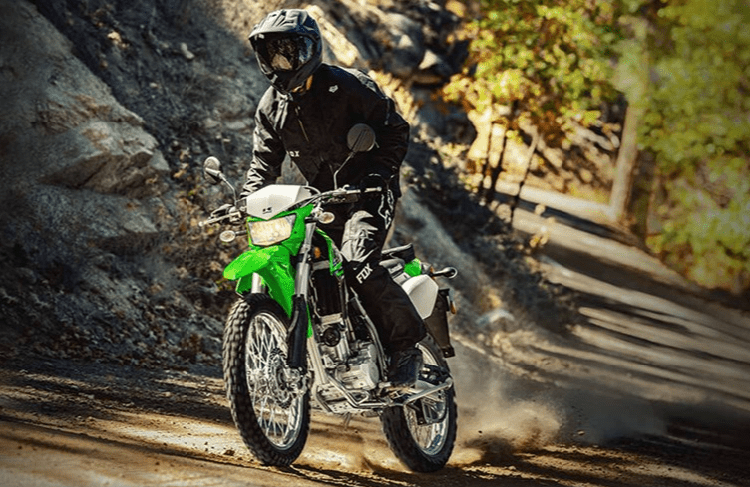 Kawasaki's KLX300 is a result of KLX300R minus hardcore off-roading features to give it a more street-friendly stance. The engine remains the same; liquid-cooled 292cc, four-stroke with 21 lb-ft of torque and 33 horsepower.
The KLX300 is given street-friendly tires, and the fully off-road ones are removed. These tires still provide off-road traction but with enough softness to make everyday commute comfortable. The six-speed transmission offers ample torque to climb steep hills and pass deep water crossings without a sweat.
When packed with gear, the Kawasaki KLX300 does about 60 mph on steep freeways. With a lighter rider and gear, the maximum speed achievable on this bike is about 70 mph. Ultimately, the top speed is 80 mph which is attained by having a long 6th gear, which acts as overdrive. This is very convenient for cruising on highways.
The suspension travel is head-on with 9.1 inches in the rear and 10 inches in the front, which is quite impressive. With great travel and high ground clearance, the KLX300 can take decent hits and make through rough terrain without bottoming out.
The seat is thick but narrow and hurts the tailbone on longer rides. It sits about 35 inches from the ground but drops down once the rider mounts the bike. This low height helps new and short riders to manage easily.
Overall, the Kawasaki KLX300 is a well-done bike as a street bike and off-roader.
Pros
Great for off-road touring.
Quality suspension system.
Cons
Hard seat.
Low top speed.
Mini
Honda Grom 2022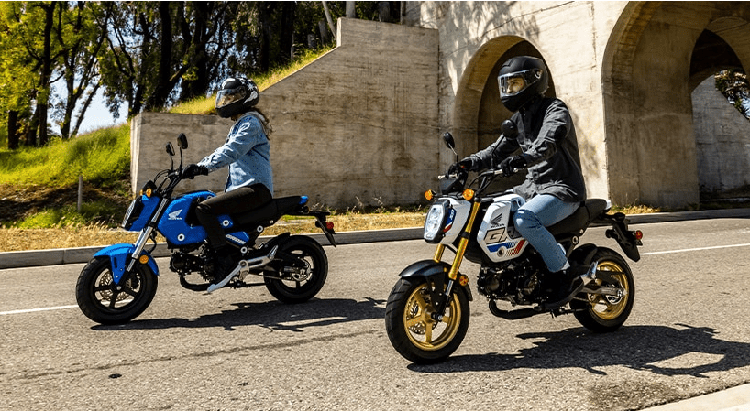 The Honda Grom 2022 is the ultimate pocket rocket with a 125cc 9.9bhp air-cooled single-cylinder engine with fuel injection, a 5-speed transmission, updated instruments, a more comfortable seat, customizable body panels, and optional ABS.
The Grom is designed for street and fun. It features 12-inch rims, a 1200mm wheelbase, and 761mm seat height, but with elevated footpegs, a soft seat, and high bars. It's not meant for the highway. Since it runs out of breath, just below 60 mph and at 70 mph, it feels quite vulnerable.
On the bright side, it makes a wonderful starter bike, that too with loads of fun. Driving around corners and buzzing through traffic is enjoyable on the Grom. It absorbs tarmac cracks with ease and delivers a smooth and stable drive until it hits cobbles or potholes, where it absolutely feels horrendous.
The Honda Grom comes with a variety of body panels, and you can also customize it with aftermarket ones. The Euro5 engine turns out as a highly fuel-efficient, smooth, and reliable engine, which propels the 103kg, Grom like a dart without any annoying vibrations. The gear changes are fine, and the light clutch makes shifting a piece of cake.
The Grom gets an average of 109 mpg, which is dirt cheap. 60 mph is the safe limit for the Honda Grom, which means it's not versatile for every road, but that's not what it has been designed for after all.
If you are looking for a playful bike, which turns heads, then the Honda Grom will serve your purpose well.
Pros
Fun to drive.
Fits riders of all sizes comfortably.
Cons
Small engine size.
Not for highway or long routes.
FAQs
Now let's look at a few questions people usually ask about 250cc sportbikes.
Question: Are 250cc Sports Bikes Worth It?
Answer: For commuting in a bustling city or moving through traffic, 250cc sports bikes are an excellent choice. Not only do they provide a great fuel economy, but they also make life easy with their sharp handling and nimble weight.
Question: Is a 250cc Bike Fast?
Answer: A 250cc bike will easily hit 70-80 mph depending on the type of bike you buy.
Question: Is 250cc Enough for the Highway?
Answer: Usually, a 250cc bike will suffice for highway, but you will really need to push it to get it going at such speeds.
Question: What's a Good CC for a Motorcycle?
Answer: Ideally, a bike with an engine displacement of 300-400cc is enough to handle all sorts of riding needs. However, if you are a beginner, you can consider going for a smaller engine size to help you build confidence in riding a bike.
Question: Is a 250cc too Small?
Answer: 250cc bikes are entry-level motorcycles that are suitable for beginners. Heavy or tall riders may find it too cramped. It's better off for new riders or for those who are lightweight.
Question: What cc Bike Should a Beginner Get?
Answer: The recommended engine displacement for a beginner is 250cc. A larger displacement may be unwelcoming due to the lack of confidence new riders face.
Question: Is 1200cc too Much for a Beginner?
Answer: Indeed. A 1200c bike is heavy, powerful, and provides high torque numbers which can get out of the hands of a beginner.
Verdict
Here, you list some of the best sportbikes, which round off to 250cc and serve beginners. Now, if you are looking for a bike with a sporty mindset, you can take a look at the supersport style, which will train you to handle high speeds. If you are looking for fun, then you have the Honda Grom, which is absolutely stunning and a pleasure to ride.
For motocross and adventures, we have a number of Rally and dual-sport bikes, which will take you almost anywhere. For just cruising along roads, you can consider a cruiser or a naked which are comfortable and stylish as well.
Lastly, we have a V-twin retro on the list, which is the only one available in this class. Depending upon your requirements, we have at least one reliable bike available on this list. We hope to help you in choosing your 250cc sportbike. Cheers!