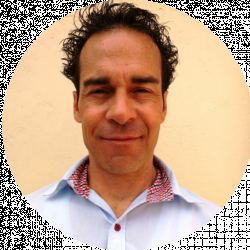 Latest posts by Douglas Bloom
(see all)
Kawasaki is a popular brand known for the production of high-quality sportbikes. Any motorbike without fairings can be technically referred to as a naked bike. Kawasaki Z650 is a slightly modified sportbike with minimal fairings. Its motor is heavily based on the outgoing ER-6n. However, it has been re-tuned for more mid and low-range torque.
After thorough research and interviews with motorbike enthusiasts, we compiled the following information on the Kawasaki Z650. If you are looking for a naked sportbike that will meet your needs, this model is one of the best ways to get started. Read on to learn more about it.
Kawasaki Z650 Review
The Kawasaki Z650 motorbike is more user-friendly for day-to-day riding. It has 67.1 BHP, while the ER-6n version has 71 BHP. The bike comes with new cams, gearbox, headers, exhausts, cooling system, injectors, 36 MM throttle bodies, and a slimmer airbox. The good thing with this model is it features a slipper clutch designed specifically for newbie riders.
When dodging wing mirrors on a rainy day, you feel some difference because it rumbles on gently. The Kawasaki Z650 bumbles at 3,000 to 4,000 RPM. At 75mph, which is at the highest gear, it does 6,000 RPM with just a bit of vibration through the frame.
Thanks to the lighter steel tubular chassis technology from the range-topping H2 Kawasaki superbike, the Z650 is now about 19 Kg lighter. It features a light swingarm with a centrally-mounted shock rather than the ER-6n's side-mounted shock.
The standard weight is now at 187 Kg, which means it's more manageable at low speeds compared to the ER6. However, note that it's still 5 Kg heavier than lither alternatives like the Yamaha. The current riding position puts you closer to the bike's headstock, making the slipper clutch incredibly light at the lever.
Under heavy acceleration, you can feel the rear seat stopping you from sliding back. This makes it feel small and easy to ride in the city. When speeding, it's relatively comfortable, and the chassis feels taut and confident.
To suit its all-around ability (whether on wet or dry terrain), the standard Dunlop Sportmax Roadsport 2s tires have been installed to tackle different weather conditions. Even though it might not be the best in aesthetics, we can confidently say Z650 is a good-looking bike. It has some neat touches, such as the Z-shaped LED rear light that looks as if it has grown into a proper full-size motorcycle.
The 790 MM seat height enables short riders to get on it and ride easily. Kawasaki has come a long way, overtaking the Suzuki counterpart when it comes to practical day-to-day use. This has pushed its popularity closer than ever to bikes in the same category, such as Yamaha.
The only drawback facing the model is its high fuel consumption. It may be the reason it has the biggest fuel tank in this category at 15 litres. Keep in mind after riding for approximately 100 miles; you will have to refuel.
Ride Quality and Brakes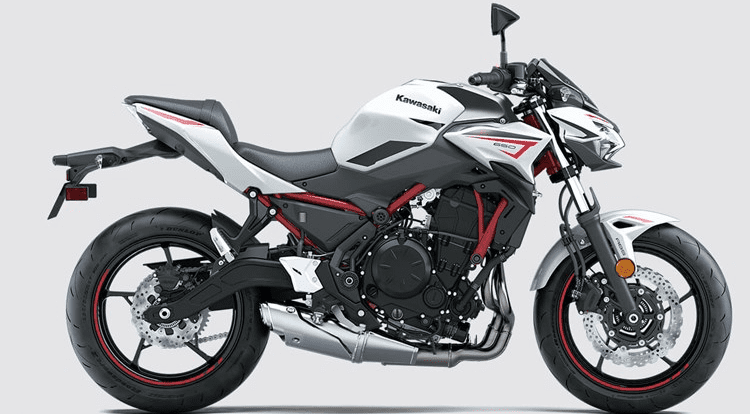 Despite Kawasaki having updated other areas of the current Z650, both the original suspension and chassis are still the same. It's not a bad thing, though, considering the bike is capable of handling most of the crevices and ruts found on everyday urban commutes. Additionally, it makes you smile during the weekend, especially when riding on a backroad.
The pre-load adjustable rear shock, together with the 41 MM non-adjustable front forks, are softly sprung. This makes the bike comfortable for novice riders. However, it lacks traction control and power modes. On the upside, it features the anti-lock braking system (ABS), which is an electronic safety intervention.
Engine
Kawasaki has slightly tickled the 649 CC parallel-twin engine to comply with Euro5. For higher efficiency, they have increased the volume of the catalyzer and altered the exhaust silencer layout. The midrange torque has also been improved by altering the duct between the throttle bodies and the airbox.
Just like the initial version, the peak power remains at 67.1 BHP. The peak torque is, however, down by 1.3 ft-lb. That said, compared to the ER-6n's 47.2 ft-lb, which comes at 7,000 RPM, the 649 CC Z650 parallel twin has gained a more low-down torque at 48.45 ft-lb at 6,500 RPM.
Reliability and Build Quality
The Z650 comes with either a two or 4-year warranty. Despite the competitive, wallet-friendly pricing, it's a well-built premium motorbike.
Equipment
To the younger tech-savvy riders looking for their first big bike, Kawasaki is keen to appeal to them. The Z650 now comes with a 4.3-inch colour TFT dash. All the key information you may want in a simplistic design is displayed in this sophisticated unit. Note that it's easy to read on the move in all light conditions.
Thanks to the intuitive 2-button operating system, you can easily alter the settings when at a standstill. The device can also be linked to your phone via Bluetooth using Kawasaki's Rideology app.
You can record details such as your top speed, servicing schedule, fuel gauge, odometer, and many more. Additionally, the device also displays call and text alerts on the motorbike's dashboard. The app can also be used to configure details shown on the dash, such as time, date, and units of measurements.
Pros
It features dialled-in suspension

Smooth power

Good handling

It comes with a Rideology app

TFT dash display

It's fitted with Standard Dunlop Sportmax Roadsport 2s tires
Cons
Not ideal for tall riders

Exhaust and engine power note lacklustre
Kawasaki Z650 Buying Guide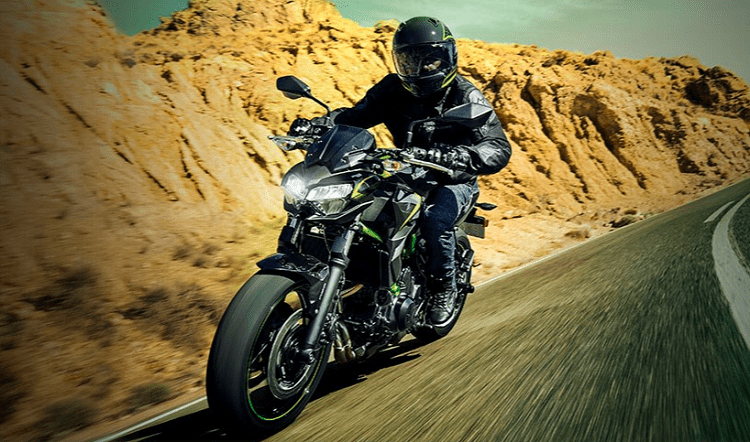 Various key attributes determine the type of naked sportbike that fits your requirements. They include the following:
Pricing and Variants
Pricing will hugely vary depending on whether you need a Kawasaki Z650 with an ABS version or not. The available colours are metallic spark black/metallic flat spark black and pearl blizzard white.
Competition
Currently, Kawasaki Z650 is facing some pretty serious competition, with sales in this category skyrocketing over the past decade. Apart from the Honda CB650R, Yamaha MT-07, and Suzuki SV650, there are two new European entries into the class. They are Trident 660 from Triumph and Tuono 660 from Aprilia.
Powertrain
This mainly involves engine performance and transmission. Some minor modifications were done on the parallel-twin 649 CC engine from the Ninja 650 to boost the low-end and midrange power.
As a result, a 42 pound-feet of torque at 6,600 RPM and a peak of approximately 58 HP at 7,800 RPM were achieved when testers ran a Z650 on the dyno. Since then, this has remained mechanically unchanged. With a good hit of power at around 4,000 to 5,000 RPM, the power feels nice and punchy in the midrange.
The throttle response and fuel delivery are butter smooth. This enables you to make good use of the midrange as you accelerate off a tighter corner. Although the clutch may be a little grabby when leaving from a stop, the 6-speed transmission shifts flawlessly.
Handling
Z650 remains stable and planted when pushed hard through corners. You'll experience an amazingly taut and balanced feel to the chassis. This is besides the nonadjustable suspension being slightly softer than the Ninja 650.
The first-generation model had a bit of a weak point when it came to the OEM-spec Dunlop D214 tires. However, the issue was fixed after the upgrade in 2020 to Sportmax Roadsport 2s tires.
Brakes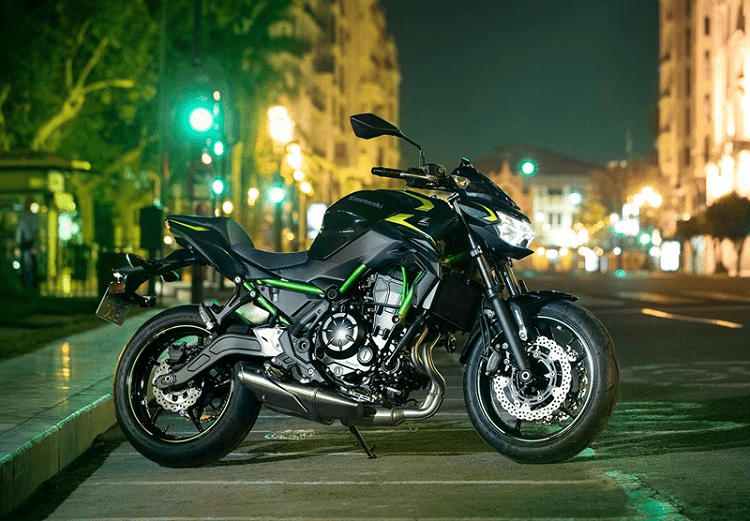 300 MM brake discs upfront together with Nissin 2-piston callipers provide strong but not overwhelming stopping power. For a price-conscious rider, an adjustable front brake lever is a nice touch.
Ergonomics
The 31.1" seat height feels lower than that due to the narrow midsection. This enables shorter riders to feel more confident at a stop. Tall riders find their legs getting pretzeled. To make it comfortable for them, there is an accessory taller seat from Kawasaki that can help. Since the 2020 upgrade, the passenger seat has become more comfortable.
Electronics
With the Z650, there are no other electric rider aids apart from the standard of the antilock brake on the ABS model. The Rideology app with Bluetooth connectivity and TFT display updates also feature on the current models.
Warranty and Maintenance Coverage
Just like the other Kawasaki models, the Z650 is no exception when it comes to warranty. It comes with a 12-month limited warranty.
Quality
The finish and fit are at par with the current standards. The Dunlop Sportmax Roadsport 2s tires and other components such as Bluetooth connectivity and TFT dash display provide a quality feel.
Which Is the Most Affordable Naked Bike?
As a rule of thumb, the cheaper the bike, the smaller the engine capacity. The best cheap naked bikes from our research are the Kawasaki Z650 and KTM 200 Duke. If your budget is a bit constrained, you can also consider a second-hand 2-wheeler.
The good thing with purchasing a naked second-hand bike over a new one is the scratches or marks can't be hidden. Meaning you will always get what you see.
What Are Naked Motorbikes Like Z650 Ideal For?
The origin of naked bikes is solidly rooted in the superbike and sportbike segments of the motorcycle market. They were initially designed for performance, making them ideally powerful, fast, and incredibly fun to ride.
For beginner riders, the perfect power-to-weight ratio enables easy handling. Generally speaking, naked bikes are best for daily use in urban commuting, canyon carving sessions with friends, and weekend rides in the hills.
How to Keep Your Kawasaki Z650 in Good Condition?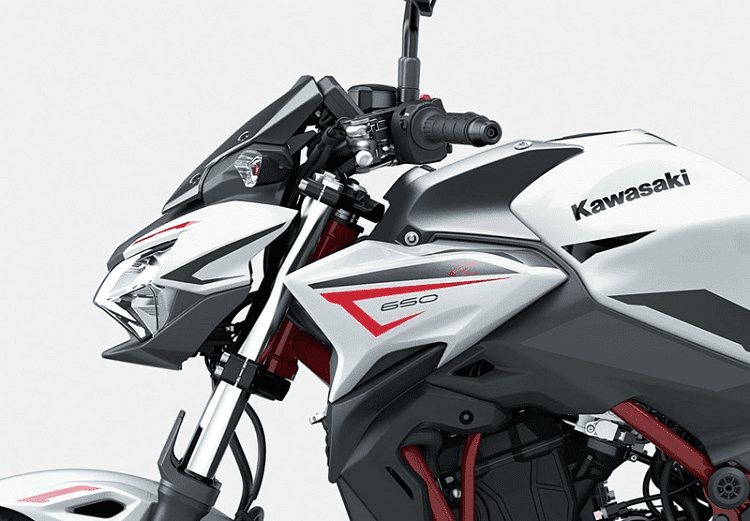 Motorcycle maintenance does not only keep your beautiful bike in perfect shape, but it's also key to your safety. Before any ride, always ensure you check your tire pressures and tread levels. The next thing is to check the brake pads to ensure there is enough "meat" on them.
That said, your chain will require regular tightening, oiling, and cleaning. The engine oil and coolant should be regularly replaced at intervals depending on the owner's manual. If you maintain your bike well, it will serve you for years to come.
How to Ensure Your Z650 Naked Bike is Secure
Since naked bikes are perfect city bikes, they are more prone to theft. It's essential to park your bike in a safe spot and have a good lock on it. If someone still manages to "elope" with it, having a motorcycle GPS tracker installed will help you locate it.
Kawasaki Z650 Alternatives
Now that you have information about the Z650 from Kawasaki, you may need to get insight into its competitors. According to bikers who didn't like it, the following are three bikes that came in as the best alternatives. This is according to current owners and bike enthusiasts.
Yamaha MT-07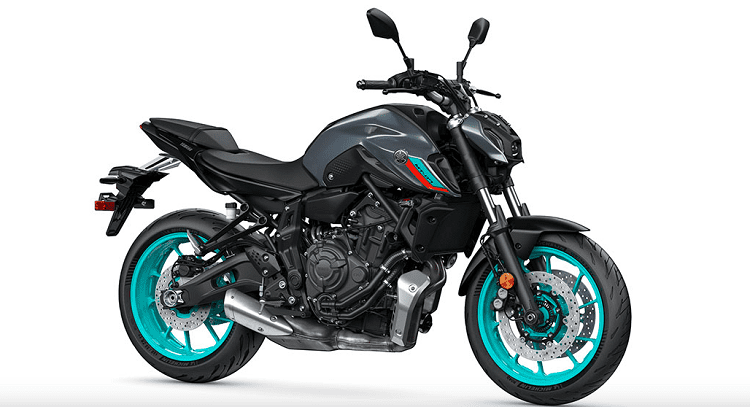 This motorcycle model is one of the most youthful-looking bikes. Especially the one with a grey paint scheme and Fluro wheels. It comes with a 689 CC liquid-cooled parallel-twin motor which offers the biggest low down punch with 50 ft-lb torque and 74 BHP at 9,000 RPM.
Aside from having tons of midrange, the low-down is stronger and efficiently fueled. If someone told you it was a 750, you'd believe it. It comes with Bridgestone BT023 tires that offer great wet weather grip. The stubby front-end and the upright riding position make you get the best riding view.
Yamaha products are usually of high quality. MT-07 features quality plastic protectors and bodywork. It's light, easy to turn, and manoeuvrable in urban areas. The light chassis makes the bike feel solid. Even though it may be an entry-level bike, Yamaha MT-07 is also best for bigger bike riders.
Keep in mind this model faces some drawbacks. For instance, the rear shocks are a bit weak when loaded with a second rider.
Pros
It features Bridgestone BT023 tires

689 CC liquid-cooled parallel-twin motor

Quality plastic protectors and bodywork

Easy to turn

Light
Cons
Not budget-friendly

Weak rear shocks
Suzuki SV650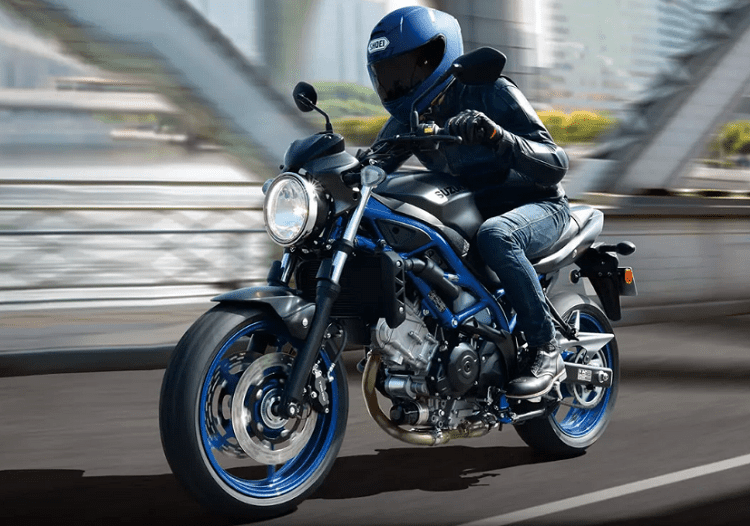 Suzuki SV650 is still the sportiest motorbike a year after its launch. The initial version lacked the optional Remus end can and blue anodized bits and bobs. SV650 design is based on the old Suzuki Gladius. However, there are 40 new engine components and 140 changes to the chassis.
As a result, the bike weighs 197 Kg with 75 BHP making it one of the most powerful bikes in the market in this category. If you are working with a tight budget, it's your take-home motorcycle.
The good thing about this model is it has the lowest seat height at 785 MM. Kawasaki Z650 comes in at 790 MM followed by Yamaha at 805 MM. That said, the truth is they are all low and narrow at the tank and are convenient for shorter riders.
However, for day-to-day riding, the seat is hard. At the padded front, it feels like you are sitting on the frame rails. Even though it may be the least comfortable bike, whatever you lose in comfort is rewarded with sportiness.
Remus adds a bit more soul to the bike, even if it makes no difference to the overall power. SV650 steers faster and is more "point-able" on a twisty road. Unfortunately, the brakes don't match the rest of the package.
It has so little initial bite on the front brake lever. To an extent, it's a bit alarming compared to the warm, secure feeling you get from Kawasaki Z650 and the power of Yamaha MT-07 front brakes. The riding position is upright with a quality gearbox. At low speeds, the power is fluid and gentle.
Thanks to the extra grunt of the Suzuki, you can use lower revs than the Kawasaki around the city.
Pros
Budget-friendly

Low seat height at 785 MM

Remus makes the bike fancy

Quality gearbox

Upright riding position
Cons
Poor front brakes

Not best for tall riders
Honda CBR500R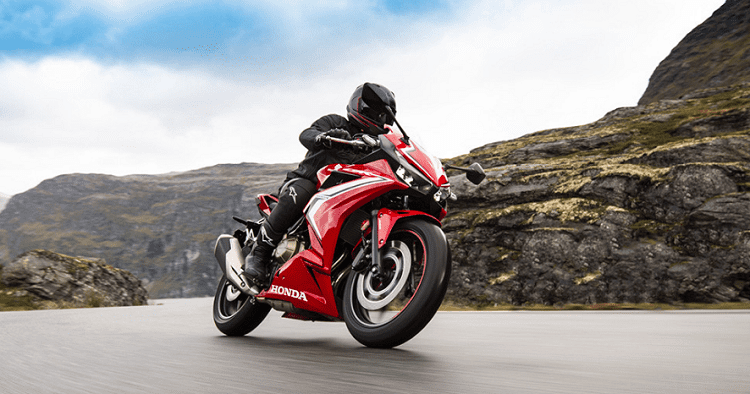 Taking a look at the entry-level middleweight category, Honda takes a slightly different approach compared to the Z650 with its CBR500R. It was launched in 2017. Despite having a 471 CC engine, it's more docile than the CBR600RR.
The fact is it bears more resemblance to its bigger CBR brothers and makes a niche for itself with a more learner-friendly disposition. The 471 CC liquid-cooled DOHC parallel-twin offers 43.1 Nm of torque at 7,000 RPM and a modest 46.4 HP at 8,500 RPM.
The power figures are lower, but it's delivered in an easy to manage fashion. The good thing with Honda is the seating and wind protection make everyday riding easy. This model also features a 9 step adjustable and two-channel ABS for preload Prolink mono-shock rear suspension.
If you are looking for a daily commuting bike, this is a great choice!
Pros
It comes with a 471 CC engine

Learner-friendly disposition

The seating and wind protection make it easy to ride, often

It comes with a 9 step adjustable and two-channel ABS

Best for day-to-day commuting
Cons
Not budget-friendly

Not ideal for professional riders
Kawasaki Z650 FAQs
Question: Is Kawasaki Z650 Good for Long Rides?
Answer: Yes, it is. It comes with an engine with enough power to cruise at high speeds over long distances. In choked-up city traffic, it won't disappoint you. It is the most comfortable of all the "big bikes" on our list.
Question: Does Kawasaki Z650 Feature Riding Modes?
Answer: Yes, it has. Road, Sport, Rain, and Rider are some of the riding modes that Z650 features. You can set them in advance on your smartphone and upload them when paired with the bike.
Question: Is Z650 a Good Bike?
Answer: Of course. For commuting and canyon rides, the Z650 remains on the shortlist of mid-size upright sportbikes. You will love everything about this bike, from the smooth power delivery and generous over-rev, lightweight, compact chassis, agreeable personality to the easy handling.
Question: Does Kawasaki Z650 Come with Traction Control?
Answer: No. It comes with a cable-operated throttle. This means you can fully focus on riding the bike and getting the most from the revving engine.
Conclusion
Even though Kawasaki Z650 may not be the best sportbike in the market, it's a perfect addition to any professional rider's collection. In case you want a bike that won't break your bank but still rides you like a king, look no further! Kawasaki did an excellent job on the Z650.
If you feel like you don't understand it, we have a buying guide to help you understand it better. It can also help you make an informed buying decision when comparing the Z650 to other bikes in the same category. If you want an alternative, check out the three provided above. They are the next best thing for a sportbike at