Our Mission
We love sport bikes. Our mission here at American Sport Bike is to help you discover the best of the best when it comes to bikes and gear. We know that most people won't understand our love for all things sport bikes – except you. You know the thrill that races through your body as you're out riding, with the wind blowing against your face and the landscape races past you.
There's not much in life that can beat the thrill that comes when you're out riding.
So, we aren't looking to try to change up the way you ride or stop you from doing the tricks that put a smile on your face. Instead, we're looking to upgrade your ride and help you find the gear to make your next ride an absolute dream.
Whether you're looking for a way to upgrade your bike, accessories to make your next more luxurious, or you're on the market for a new ride, we're here to give you the unbiased advice you need to make a decision for yourself.
No matter if it's your first time hopping on a bike for the first time or you've been riding for years, our team of bike experts is here to help you find all of the information you need to make sure your next ride is a success.
Our Purpose
Here at American SportBike, we're obsessed with bikes. We wake up to work on our bikes, we ride around to find new places to eat, and we have at least one dream about riding out on the open ride a night. We love connecting with other riders who share enthusiasm about bikes.
So, as we're making recommendations on the best jackets, safest helmets, and top-performing bikes on the market, feel free to chime in with your own advice.
But, if you're looking for guidance on how to make the next best move for your riding journey – trust our team of experts to give you the honest advice you need to discover your new favorite pieces of gear.
We know there's nothing more that you want to do than to get back out on your bike. That's why our biggest goal is to get to the bottom line, with no filler. You'll only find straight-to-the-point and honest opinions here.
How This Works
Here at American SportBike, we test every single product we review for months. Why so long? That way, we can make sure all of our reviews are fair, honest, and the gear proves itself to be just as tough as you are. We know how important safety is when you're out on the road, so we make sure to test every product we talk about here in all sorts of conditions.
Rain, shine, heatwaves and cold chills, we're going to push every product we review to the extremes. That way, we can decide whether we're going to recommend it or not.
We're all about understanding how a product really performs. That's what we're about here at American SportBike.
Our team at American SportBike believes you should spend your money on the safest, highest-quality, and best performing pieces of equipment. We'll only recommend a product if our team believes it'll make a difference in making your ride more enjoyable.
And this is how we approach every review, every comparison, and every product roundup because we want you to have the information you need before making an important investment.
You should only be spending your money on the highest quality, safest, most useful products that make your rides more enjoyable. Our team of experts work hard to put together a complete review to help you decide what's best for you.
Here's how we approach our review process:
Our multi-step process varies based on what we're reviewing, but in general, this is how we operate:
We see something we like or someone recommends that we try a product they love. We don't accept free or discounted products from manufacturers or anywhere else, which makes our reviews even more honest.
We test the product for as long as needed to accurately evaluate its performance. This could mean weeks or months, but we put things to the ultimate test to make sure we understand exactly how it works.
We keep a detailed log of every use, our experience, and what we think about it according to a set of predetermined variables.
The person who tested the product writes the article. That means that you're getting an honest first-hand review straight from the source. If one of our writers has experience in sportbike maintenance, they don't pass off their notes to someone else entirely. They write an account of it themselves.
We update every piece we write as needed to answer questions from the community.
And you know what else We think you're awesome! You try your best to live every day to the fullest, so the next time you hop on your bike or attempt to conquer a longer ride, remember how amazing you really are. You grab life by the handles and throttle it up. That's why we're so glad you're here.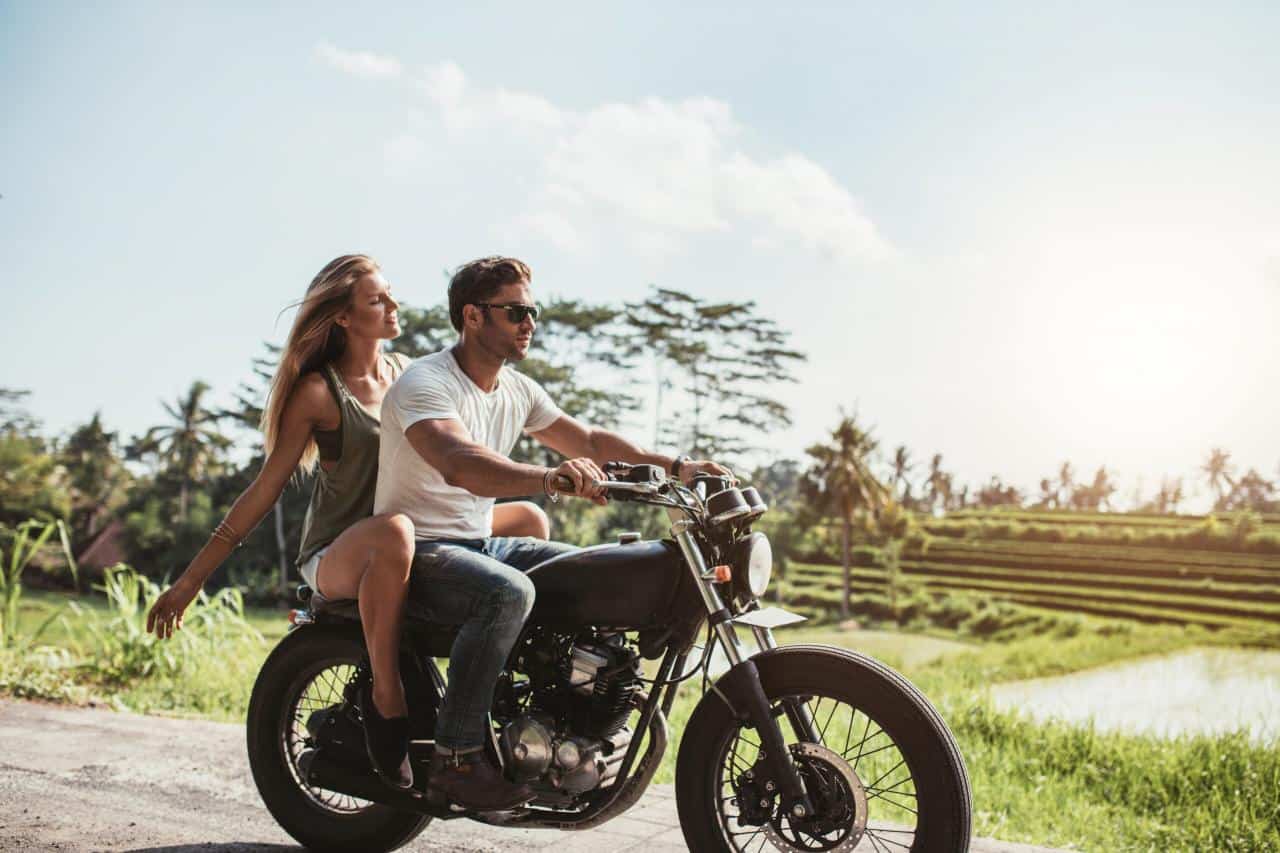 Our Core Values
Speed
Adventure
Safety
Passion
Trustworthiness.
Our Team of Riders
Coty Perry – Speed Seeker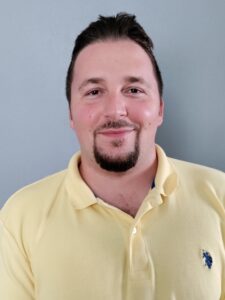 The wind, the dirt, the warm sun beating down – there's nothing more than Coty loves than taking a ride. Some people throw back a pint of beer after a long workday, but Coty loves to go out for a ride to unwind. He finds therapy in his bikes even when he isn't out riding.
From washing, to waxing, to checking out new gear to add onto his bike – it's what Coty lives for. He loves connecting with fellow bikers to share his love with others.
There's always something new to discover in the world of riding, and Coty's always on the hunt for new terrain to explore. When he isn't out riding, Coty loves writing about sportbikes to help other people discover their 'why' when they're riding.
Why am I giving advice on American Sport Bike?
Making biking accessible for more people is my goal. Not only is it a great way to get outside and get away from it all, but it can help people discover a love for biking that they never knew they had.
When was the first time you hopped on a bike?
I have been biking almost every day since I was about six years old. It's one of the best forms of therapy.
What's your favorite bike of all time?
The Kawasaki Ninja line is definitely my favorite.
What's one memory you'll never forget while you were riding?
While it's a series of memories, it's something that will stick with me forever. I used to ride some of the dirt roads where I grew up with my mom every weekend. She's passed since, but those are memories I will have forever.
What's one secret you have for riding? 
It's so important to choose the right bike for your skill level. The Kawasaki Ninja is a great beginner bike and I highly recommend it.
Syed Zabrain Arshad – Professional SportBike Racer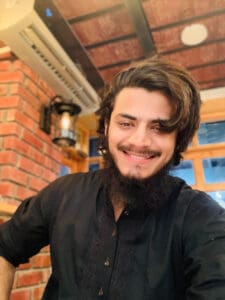 Speed. That's why Syed loves riding. Originally, he started out on a Honda CBR600RR. Since then, he's driven around on dozens of different bikes. He realized that he loved riding so much, that he worked his way into the world of professional racing.
Syed works as a mechanical engineer during the day, but his passion lies in explaining the mechanics of a bike. Looking at the engine on a sportbike and racing a bike down bring Syed the same level of joy. He's here to break down all of the specs of a bike and help you figure out if a bike has enough power behind it to keep up with you!
Why am I giving advice on American Sport Bike?
As a mechanical engineer and a sportbike fan, I compare each bike's driving nature and describe it in detail so that you know what it is like to ride a particular bike.
When was the first time you hopped on a bike?
I was first introduced to a Honda CBR600RR near the beach where some locals were showing off their bikes. I asked them for a test drive so they gave me a short sprint around the corner. That was the day I fell in love with bikes.
What's your favorite bike of all time?
Well, the Suzuki Hayabusa remains my favorite bike.
What's one memory you'll never forget while you were riding?
I rode with my mother once, and it started raining. We were all wet, but we enjoyed the weather and the drive. I never forget how happy my mother was that day.
What's one secret you have for riding?
I lane share when riding a bike, but as a motorist, I hate it when others do it.
David Borgogni – Slow & Steady Rider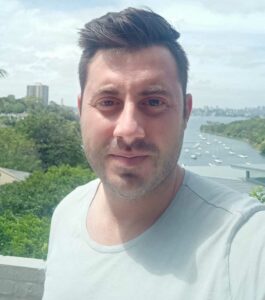 David grew up around sportbikes; he was whipping around on local dirt roads long before he had a driver's license. And while he's taken his fair share of tumbles, he's not afraid to show off the bumps and scars he's collected after riding for years.
All of the latest and greatest industry trends don't keep him away from doing one thing he loves: introducing other people to the thrilling words of sportbikes. Hop on, David's ready to take you for a ride!
Why am I giving advice on American Sport Bike?
I love bikes, and I spent my whole life around them. Writing for the American SportBike gives me the opportunity to share what I know about bikes with our readers, and it allows me to keep in touch with the latest industry trends. 
When was the first time you hopped on a bike?
My father taught me how to ride a bike as a teenager. The first time I hopped on a bike was when my dad took me for a ride around our old neighborhood. 
What's your favorite bike of all-time?
I have more than just one favorite bike, but I would go with the 1958 Harley Davidson Duo-Glide if I had to choose one. 
What's one memory you'll never forget while you were riding?
The view of the Pacific Ocean from the Pacific Coast Highway is a memory I'll never forget.
What's one secret you have for riding? 
I'm never in a rush, and I always take time to admire the great outdoors.