Nobody likes sport bikes as much as we do. Well, maybe except you! We have the need for speed and love feeling the wind blow across our face. And we want you to find joy in the same, but not while paying a lot of money for things you don't need. Whether it's a repair or an upgrade, we want to guide you to the resources you need to get it done the right way, without spending a fortune.
It can be pretty overwhelming looking for the right gear and equipment, especially with so many options on the market these days. Everyone will tell you something different, but what you need is unbiased reviews and advice to set you down the right path.
No matter who you are or what your experience level with sportbikes is, our team will help you find the right information to get you out on the open road in no time.
American SportBike will help you find the best cruiser, the most comfortable jacket, and the safest helmet so you can narrow your options and find what's right for you. We'll help you decide how and where to get your work done, and we'll walk you through the process of doing your own maintenance so you can save a little money.
Your ride is waiting, so our goal is to get you back on the road as quickly and affordably as possible, so every cruise is everything it could be and more. We have thorough guides on all of the best gear and accessories.
How this works
We test products for months at a time so we can write honest, fair reviews. If we decide to review something like a helmet, we don't just write it after trying it on one time. We put it to the test in all conditions. We'll ride rain or shine and use the helmet to its full potential for months at a time before deciding whether to recommend it or not.
We'll track thousands of miles on a single tire or test that rain jacket in a downpour several times to get a real understanding of performance. That's the American Sport Bikeway. We don't just review it. We put it to the test.
And this is how we approach every review, every comparison, and every product roundup because we want you to have the information you need before making an important investment.
You should only be spending your money on the highest quality, safest, most useful products that make your rides more enjoyable.
Our multi-step process varies based on what we're reviewing, but in general, this is how we operate:
We see something we like or someone recommends that we try a product they love. We don't accept free or discounted products from manufacturers or anywhere else, which makes our reviews even more honest.
We test the product for as long as needed to accurately evaluate its performance. This could mean weeks or months, but we put things to the ultimate test to make sure we understand exactly how it works.
We keep a detailed log of every use, our experience, and what we think about it according to a set of predetermined variables.
The person who tested the product writes the article. That means that you're getting an honest first-hand review straight from the source. If one of our writers has experience in sport bike maintenance, they don't pass off their notes to someone else entirely. They write an account of it themselves.
We update every piece we write as needed to answer questions from the community.
We think you're awesome! You try your best to live every day to the fullest, so the next time you hop on your bike or attempt to conquer a longer ride, remember how amazing you really are. You grab life by the handles and throttle it up. That's why we're so glad you're here.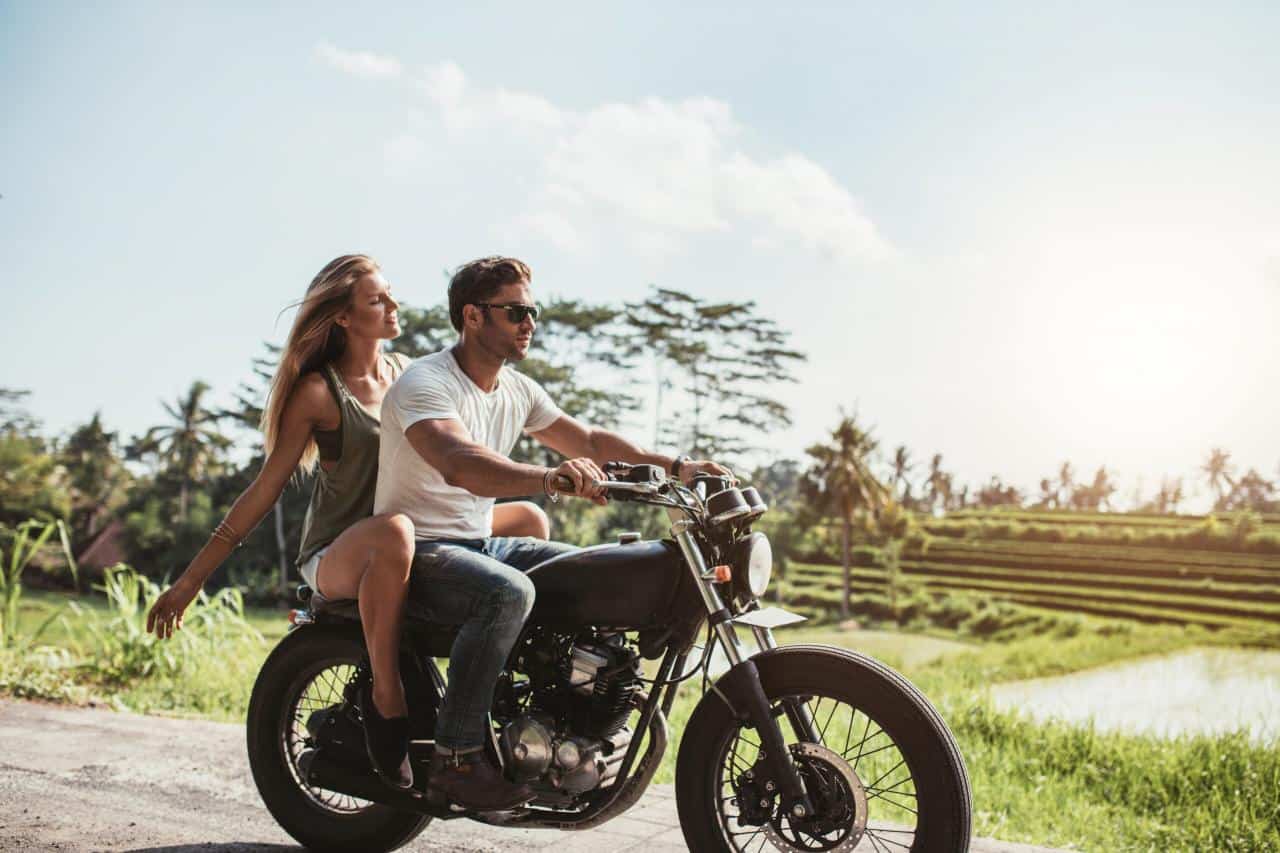 Our Core Values
Speed, adventure, safety, passion, and trustworthiness.