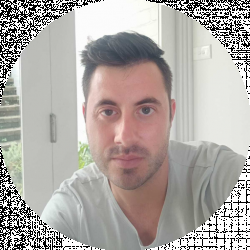 Latest posts by David Borgogni
(see all)
Accumulation of contaminants reduces the efficiency of oil filters, which is why you have to replace this part almost every time you replace a motorcycle's engine oil. Hence, you need to know how to find the best motorcycle oil filter for your motorcycle model.
All motorbikes come with a factory oil filter, but manufacturers usually recommend the replacement of this part after 3,000 to 5,000 miles. So the easiest and often the most expensive solution is to get an OEM oil filter recommended by the manufacturer.
This isn't the only option you have at your disposal, as there are so many oil filter models that can offer the same or better performance at a more affordable price.
In this article, we're going to supply you with the information you need to get the best oil filter for your motorcycle and suggest several models that might be compatible with your motorbike. You should browse through our guide to the best sportbikes if you want to get a new motorcycle.
At a Glance – The 4 best Motorcycle Oil Filters
Selection criteria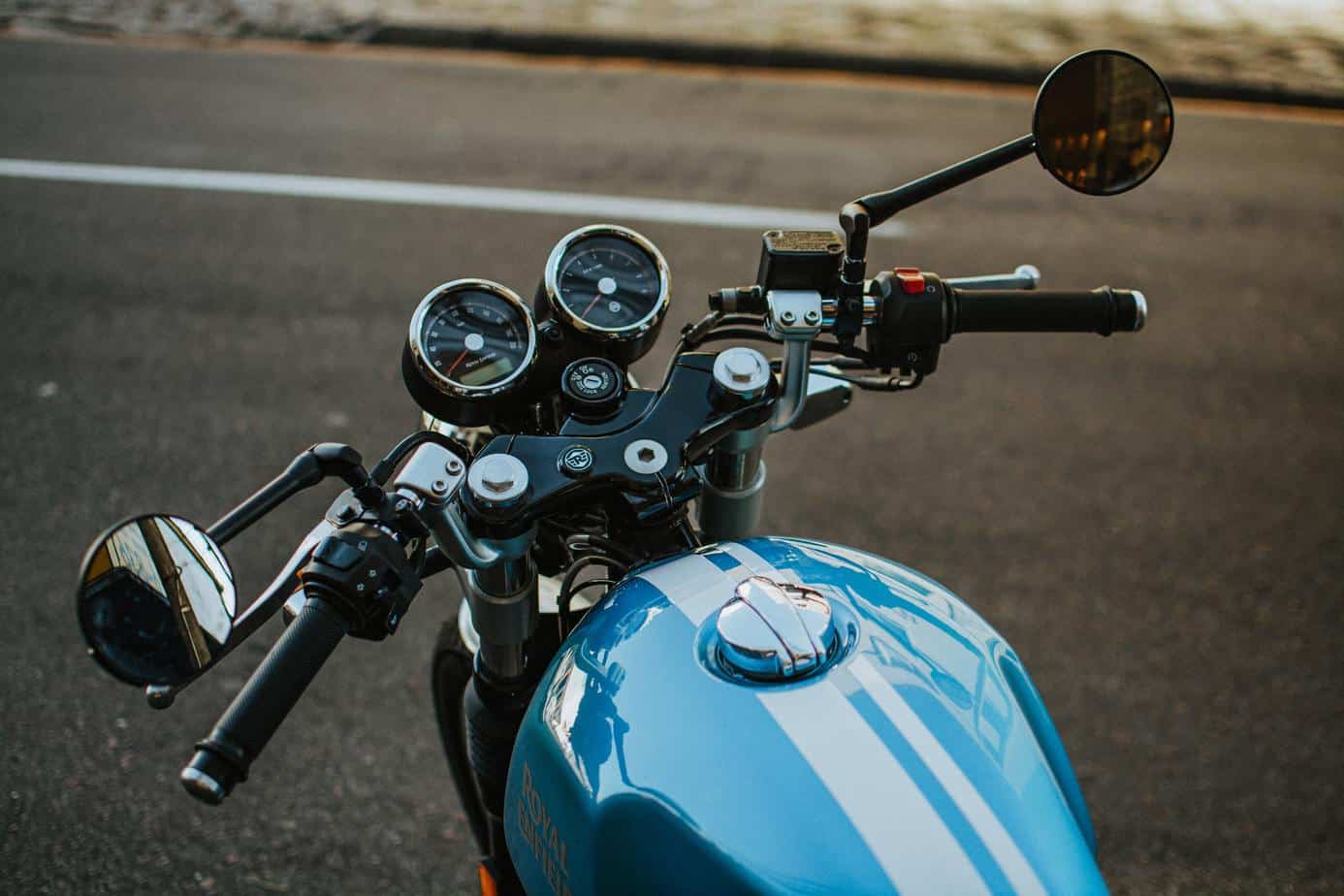 Oil filters aren't universal, as they're designed to work with specific motorcycle models and engine oil types. Hence, the best motorcycle oil filter is the one that maximizes the efficiency of your vehicle's engine by protecting it from contaminants.
We prioritized finding oil filters that are compatible with a wide range of motorcycle models during the selection process. Here are some of the parameters that we utilized to pinpoint the motorcycle oil filters we included in this article.
Filter type:
A motorcycle can either use a spin-on or a canister oil filter, and each of these filter types has a different set of features. That's why we decided to include both spin-on and canister oil filters in this article.
Filter media:
A conventional motorcycle is equipped with filer media made of cellulose, but this type of filter media isn't suitable for all motorcycle engines. Therefore, our selection of the best motorcycle oil filters includes models that utilize paper and other types of filter media.
Dirt retention efficiency:
The oil filter models included in this article can capture more than 90% of contaminants that pass through them. We decided to exclude options with dirt retention efficiency below 90%, as they may not remove all organic particles from oil.
Read our guide to the best sportbike tires learn more about different types of tires you can use on a sportbike.
Getting an OEM motorcycle oil filter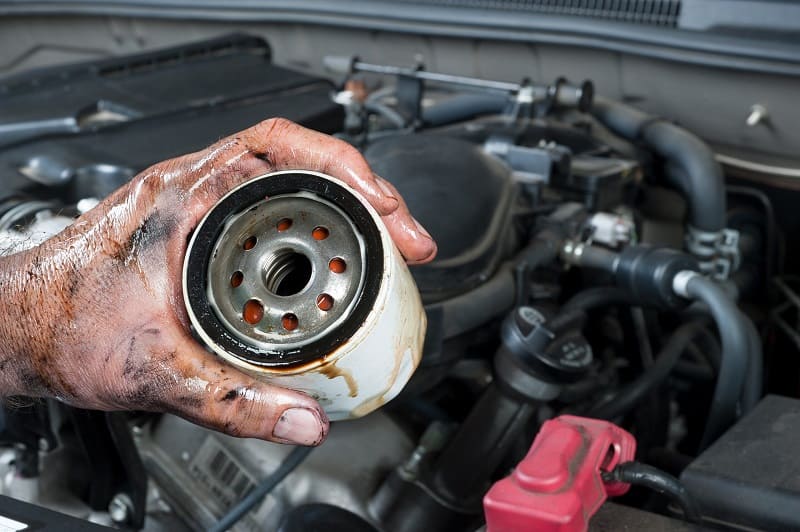 Unlike most other motorcycle parts, oil filters are designed to last for approximately 3,000 miles, although some mechanics suggest that you can replace them after 5,000 miles. In either case, you won't use the motorcycle's original oil filter for longer than six months.
BMW, Honda, or Kawasaki offer authorized OEM oil filters that only fit on a handful of their motorcycles. Opting for an OEM part is the easiest solution you have since you won't have to go through the hustle of determining if an oil filter you want to get can fit on your motorcycle.
The only downside is that OEM motorcycle oil filters are considerably more expensive than aftermarket parts, but they don't offer more durability and performance. However, it is worth adding that OEM and aftermarket oil filters are easy to change, and you don't have to hire a mechanic to install them for you.
Check out our guide to the best sportbike grips if you're searching for new grips you can install on your sportbike.
Types of motorcycle oil filters
The first thing you'll have to do if you decide to search for an aftermarket oil filter is to determine which type of filter is compatible with your motorcycle. The vast majority of models you'll encounter on the market falls into one of the following two categories:
Spin-on filters:
These motorcycle oil filters have been the industry standard since the 1950s. All models feature a steel housing where the filter media is located, while some models can also be equipped with the anti-drain back valve that keeps the oil in the filter and prevents its drainage once the engine is shut off.
Cartridge filters:
High production costs and high levels of waste spin-on filters produce are the main reasons why motorcycle manufacturers started shifting toward cartridge filters. This type of oil filter features a reusable housing that allows you to effortlessly replace a worn-out filter media.
It's worth adding that some of the components of spin-on filters are built into the engines of motorcycles that use cartridge filters, which is why these oil filters might not have anti-drain back valves.
Go through our guide to the best 1000cc sportbikes to learn more about the performance capabilities of different sportbike models.
Filter media options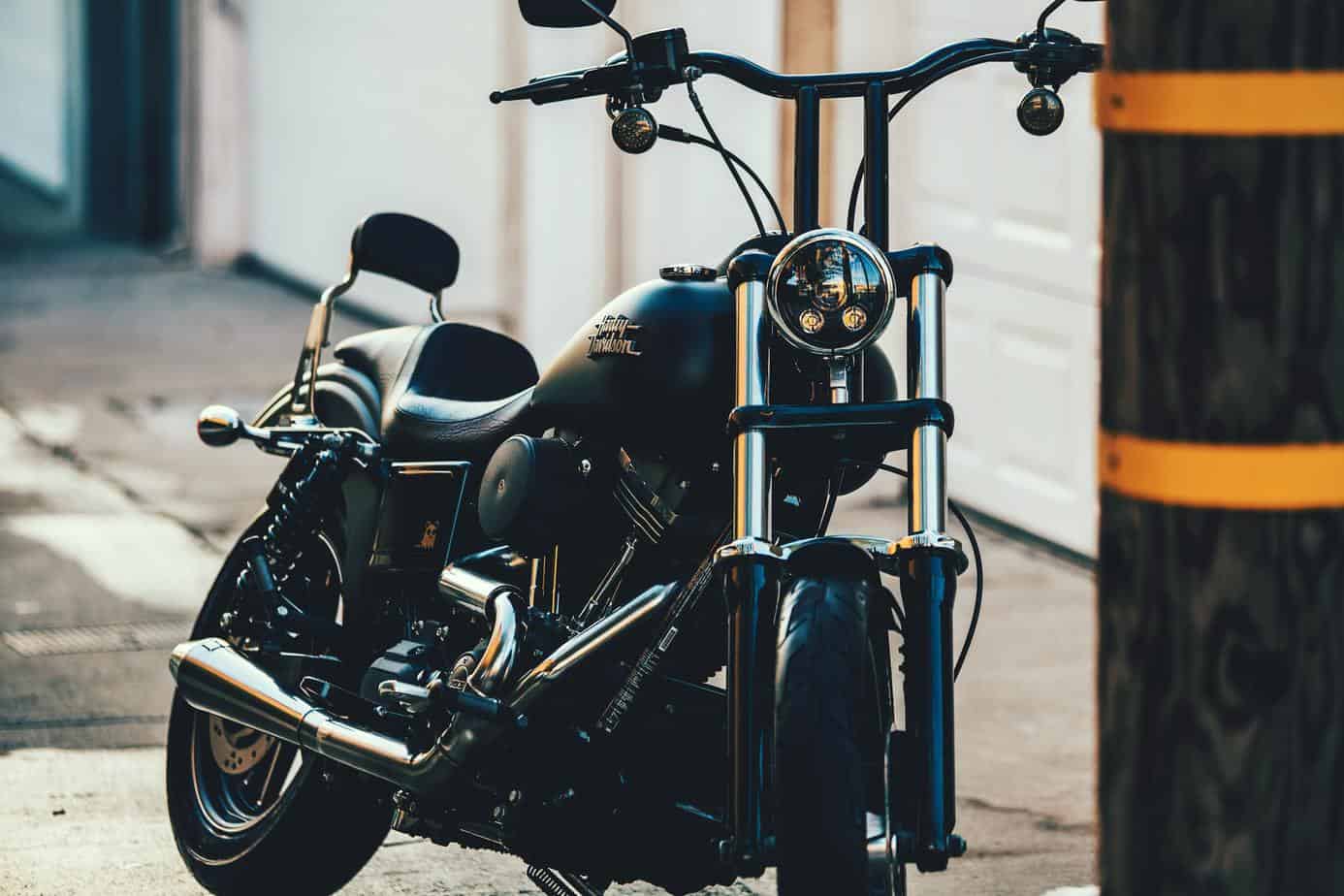 Oil filter's particle retention capabilities depend on the quality of its filter media. Most conventional models are equipped with filter media made of cellulose that can retain up to 95% of oil contaminants.
This material isn't very durable, and you have to replace paper filter media often to avoid damaging the motorcycle's engine. However, cellulose can capture particles smaller than 10 microns, and it is highly efficient at keeping dirt or combustion byproducts away from the engine.
Durability is arguably the biggest difference between paper and synthetic filter media. These materials have similar particle retention capacities, so choosing one over the other won't affect the level of impurities in the engine oil.
Oil filters that contain synthetic filter media are usually more expensive than models equipped with pleated paper filter media. Browse through our guide to the best sportbikes for tall riders if you want to learn how you can adjust a bike to your height.
Understanding single-pass efficiency
The Single Pass Efficiency (SPE) metric is used to measure the particle retention capacities of filter media. The metric is measured by letting contaminated oil pass through the filter once and then comparing the level of contaminants in both fluids.
Materials capable of capturing more than 90% of organic and non-organic contaminants are considered efficient. For example, synthetic filter media has higher single-pass efficiency than paper filter media, but only by a few percent.
This doesn't make too much of a difference in real-life conditions since oil passes through a filter several times per minute. That's why you shouldn't rely solely on the SPE metric while deciding which oil filter you should choose for your motorcycle.
Read our Ducati SuperSport review to find out what this racing bike has to offer.
The most important factors to consider while choosing a motorcycle oil filter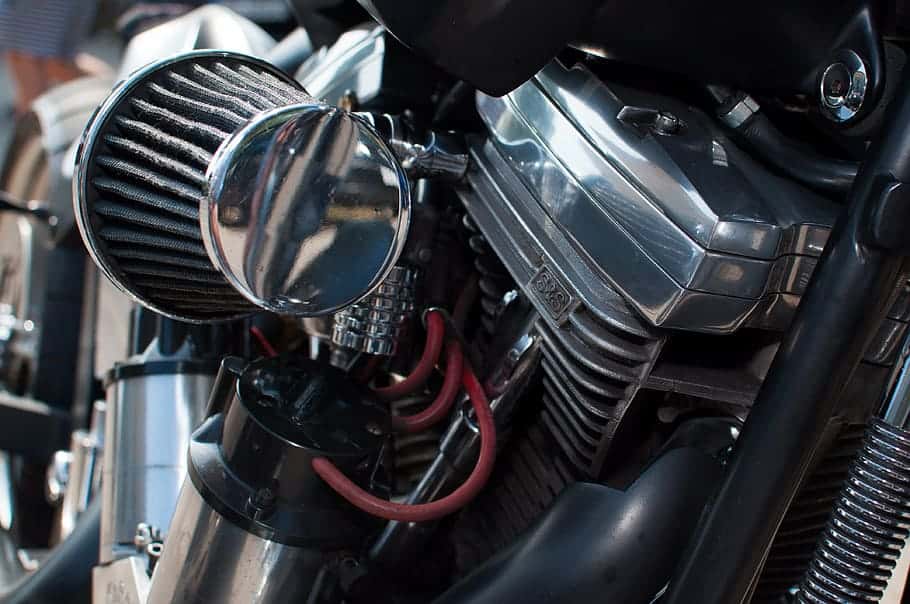 Although it can be time-consuming, the motorcycle oil filter selection process usually isn't difficult, as there are only a few factors you need to pay attention to. Once you determine which oil filters are compatible with your motorcycle, you can start examining the features of different models.
Also, deciding to search for an aftermarket replacement part instead of an OEM part authorized by the manufacturer can save you some money, but it will make the selection process more difficult.
We've shortlisted some of the most important factors you should take into account while looking for a new motorcycle oil filter, so let's take a closer look at them.
Anti-drain back valve feature
This component prevents the oil from leaking into the engine whenever you switch off your motorcycle. Modern motorcycle engines usually have a built-in anti-drain back valve, so there's no need to search for an oil filter that has this feature.
However, if your motorcycle utilizes a spin-on oil filter, you should opt for a model that has an anti-drain back valve. Getting an oil filter model equipped with this feature will considerably reduce the chances of engine damage.
Oil compatibility
It is easy to overlook the fact that oil filters cannot filter all types of engine oils. However, manufacturers usually specify which types of oil an oil filter model can filter, so you just need to check this specification in order to know which type of oil you should use.
Most motorcycles have engines that are compatible with standard, blend, and synthetic oils, so you can easily switch between different options if you get a filter that is compatible with different types of engine oils.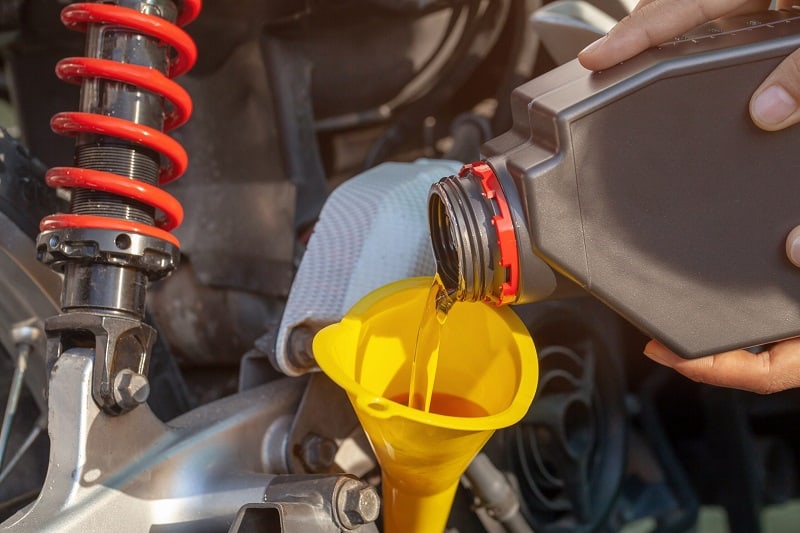 If you opt for an oil filter that works only with conventional oils, you shouldn't try to use other oil types even if the engine is compatible with them.
Dirt retention capacity
Filter media materials usually capture more than 90% of non-organic and organic contaminants in a single pass. Although paper and synthetic filter media materials aren't equally efficient, the difference between their SPE ratings is marginal.
Oil filters that can retain more than 95% of contaminants can prolong the engine's lifespan by preventing exposure to particles that can damage it.
Motorcycle oil filter brand
Opting for an inexpensive oil filter manufactured by a little-known brand can turn out to be a bad decision since its filter media might not be able to filer the oil properly.
That's why it is better to stick to established brands like Bosch, K&N, or Purolator that have a long tradition of producing durable and reliable oil filters.
None of these brands manufactures oil filters that are compatible with all motorcycles, so you need to check if you can use an oil filter produced by a particular brand.
Price and durability
How often you'll have to replace your motorcycle's oil filter depends on the mileage you cover with your vehicle every day. Most manufacturers recommend replacing oil filters with paper filter media at every oil change or after 3,000 miles.
However, some manufacturers of aftermarket oil filters claim that their products can last up to 7,000 miles. In addition, synthetic media is more durable than cellulose because it can remain in good condition for up to two oil change intervals.
Oil filters range from $5 for entry-level paper filter media models to more than $20 for OEM parts. But, in most cases, you won't have to spend more than $15 to get a reliable oil filter capable you keeping your motorcycle's engine safe from contaminants.
The advantages of motorcycle oil filters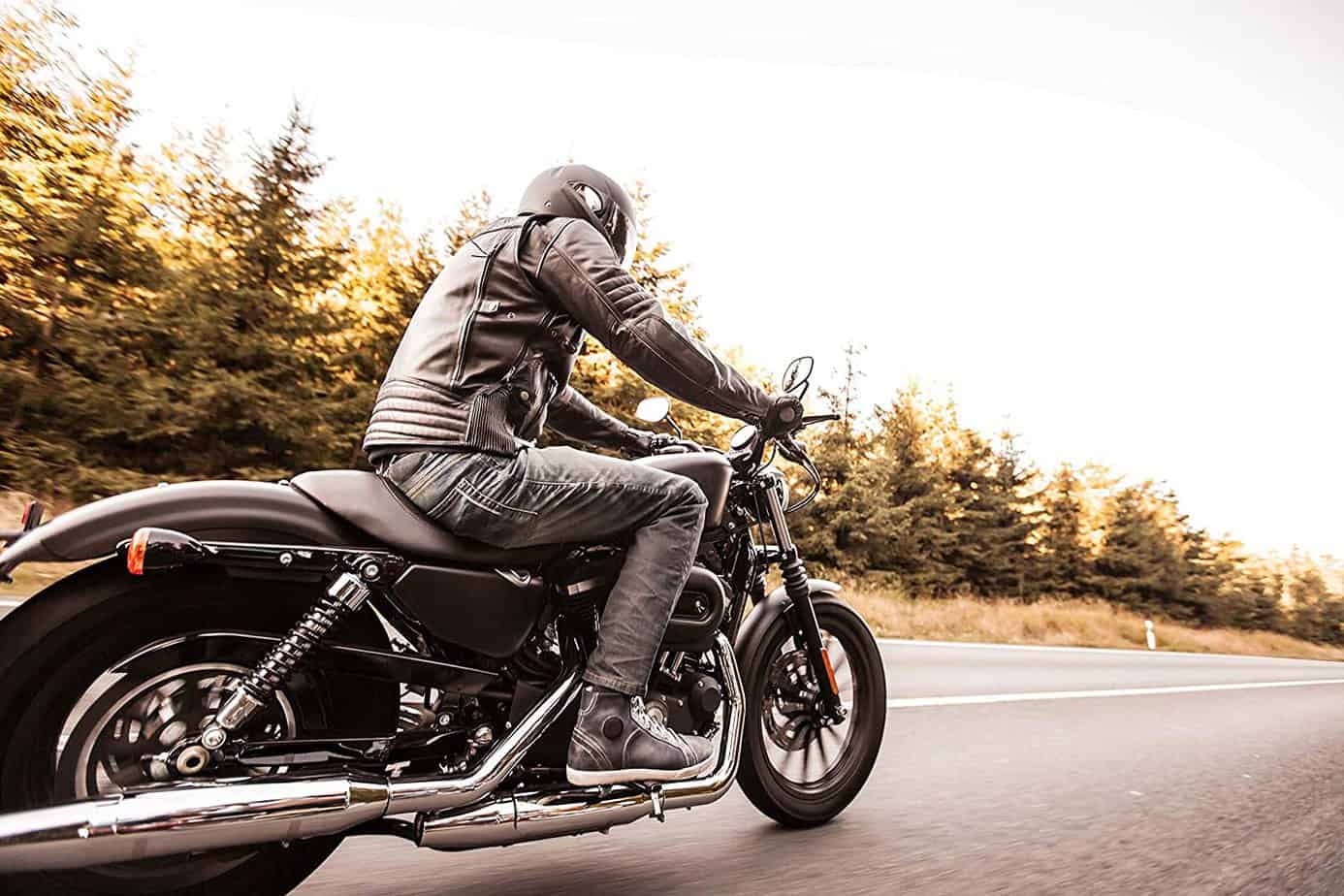 High single-pass efficiency
Aftermarket motorcycle filters can filter out most contaminants in a single pass of the fluid through the filter. Both paper and synthetic filter media models have high particle retention efficiency and prevent engine failure.
Simple installation process
There's no need to take your motorcycle to the mechanic every time you want to change the oil filter because the replacement process is straightforward. However, you must have the right tools for the job if you want to change an oil filter on your own.
Affordable price
You shouldn't opt for the least expensive motorcycle oil filter options because their components may break down before the next scheduled oil change. However, mid-range oil filters cost between $10 and $15, and they usually have all the features you need to keep your engine running smoothly.
The disadvantages of motorcycle oil filters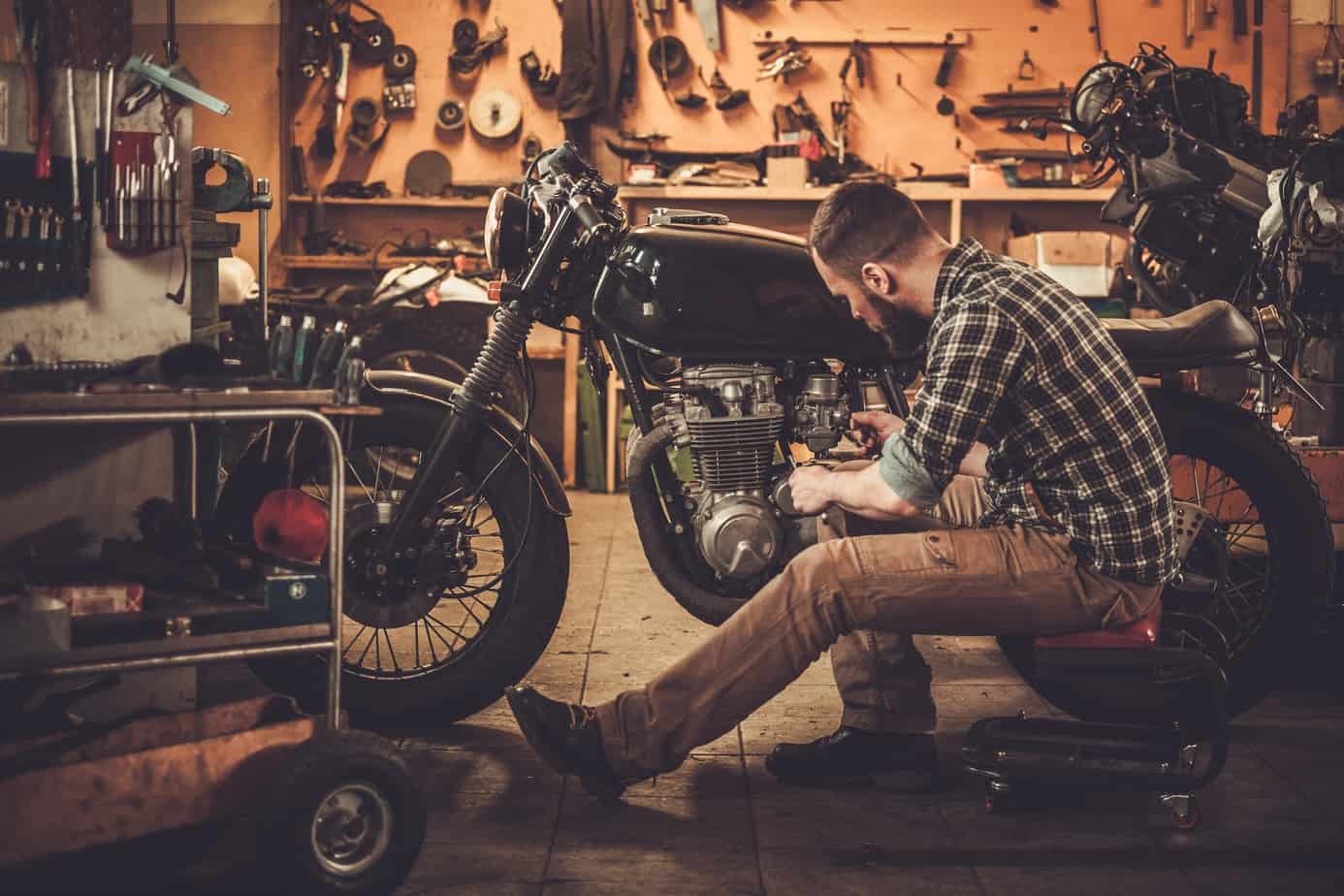 Short lifespan
Oil filters are some of the least durable motorcycle components as they rarely last longer than six months. In addition, some models might deteriorate quickly due to the low quality of their components.
Some models don't have an anti-drain back valve.
Anti-drain back valves prevent a wide range of engine issues that are caused by the leakage of oil into the engine. That's why you must check if the oil filter model you want to get comes with an anti-drain back valve.
Top 4 motorcycle oil filters
K&N KN204 – The best cartridge motorcycle oil filter
Besides motorcycles, the K&N KN204 oil filter can also be installed on cars, ATVs, trucks, or SUVs. This cartridge oil filter has sturdy housing that can withstand use in harsh off-road conditions, and it is best suited for race bikes.
Its filter media is made of raisin that is capable of trapping 99% of contaminants it gets in contact with while ensuring the smooth flow of the oil through the filter. It also features an anti-drain back valve that eliminates the chances of dry starts.
Pros
Features a nut for easy installation
High particle retention efficiency
Suitable for different types of all-terrain vehicles
Work with engine oil types
Cons
More expensive than most motorcycle oil filters
Oil filter might leak
Hiflo Filtro HF204 – The best motorcycle oil filter for conventional oils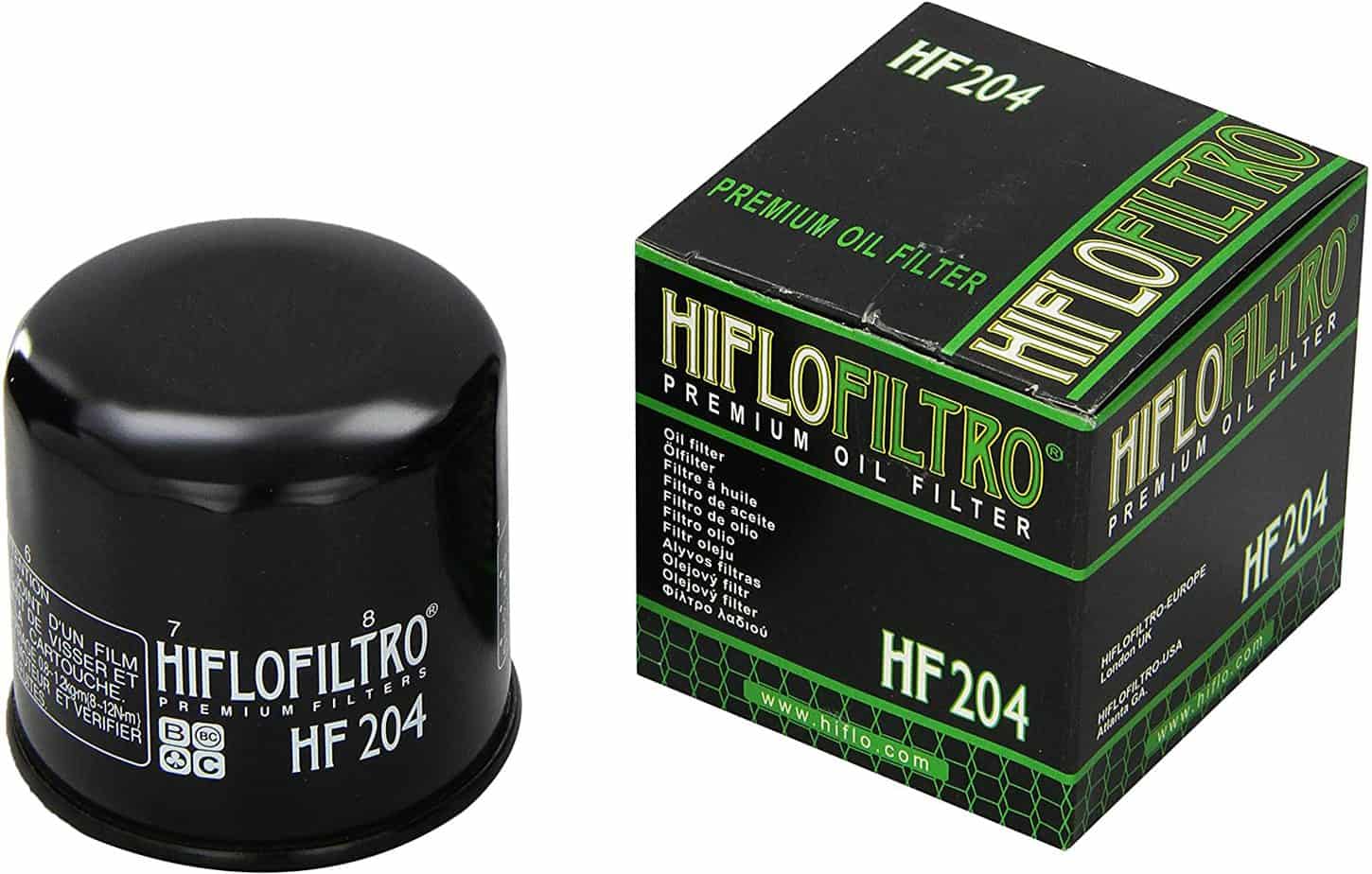 You can choose between standard and racing versions of the Hiflo Filtrio HF204 oil filters. According to the manufacturer, these oil filters last 28% longer than the manufacturer-recommended OEM parts.
All versions of the HF204 contain paper filter media that traps more than 90% of oil contaminants. Unfortunately, these cartridge oil filters aren't very durable, and you need to replace them every time you change your motorcycle's engine oil.
Also, you cannot use these filters with synthetic oils, so you should consider other options if you don't want to use standard oils.
Pros
Multi-pack options available
All components are durable
Paper filter material retains most contaminants
Sturdy casing
Cons
Limited motorcycle compatibility
It doesn't last longer than 3,000 miles
FRAM Extra Guard PH6017A – The best spin-on motorcycle oil filter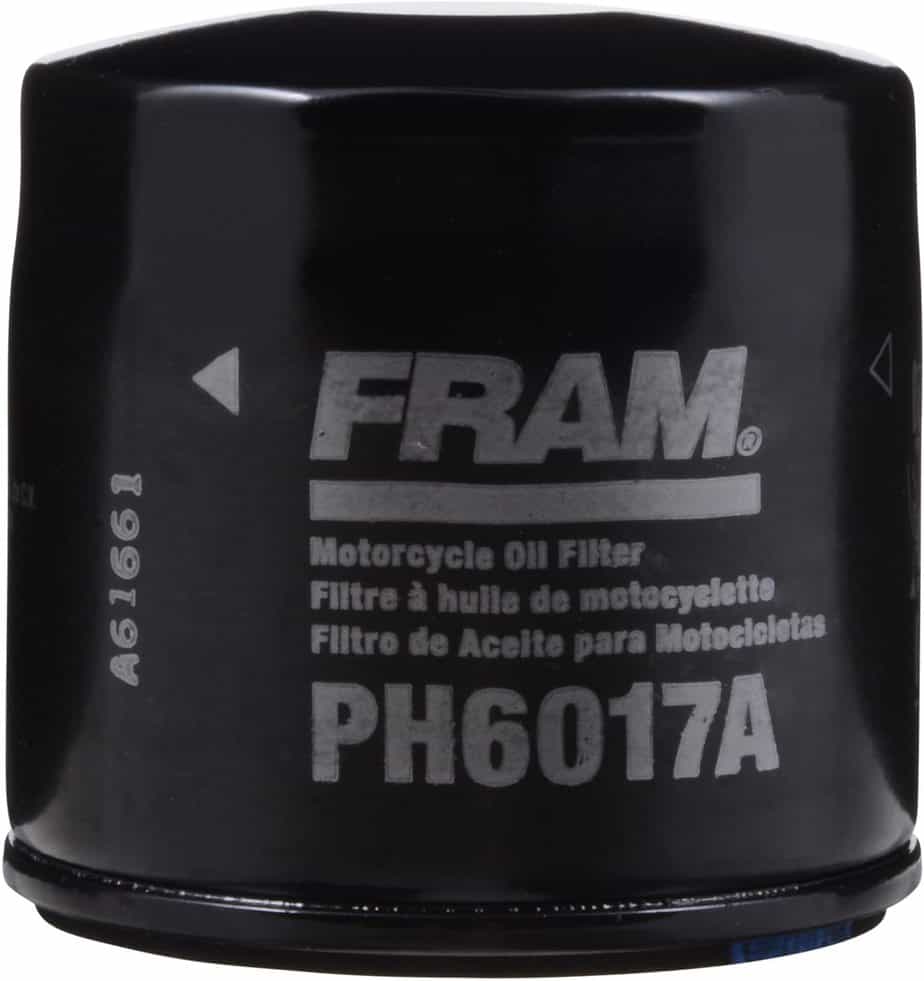 According to the manufacturer, you won't have to replace the FRAM Extra Guard PH6017A for 10,000 miles. The oil filter best fits the needs of bikers who use their vehicle daily and pay a lot of attention to the vehicle's maintenance requirements.
The filter media is made of a combination of raisin and fiber that ensures the smooth flow of the oil through the filter while capturing up to 95% of contaminants. Moreover, this FRAM's oil filter is equally efficient at filtering standard and synthetic oils.
Pros
Affordable price
Features a silicone anti-drain back valve
SureGrip technology simplifies the installation process.
Compatible with a wide range of motorcycles
Cons
Housing isn't sturdy
Filter media deteriorates quickly despite manufacturer's claims
BMW Motorcycle Oil Filter – The best OEM oil filter for BMW motorcycles
Owners of R1200, K1600, and C650 BMW motorcycles should consider getting this BMW motorcycle oil filter. The manufacturer doesn't offer a lot of information about this OEM part, so you might struggle to find out its SPE rating.
The information about the model's engine oil compatibility or materials is also unavailable from the filter media. Despite this, this OEM part might be one of the best options you have at your disposal if you're searching for an oil filter that can fit specific BMW motorcycle models.
Pros
A great choice for BMW motorcycles
High-quality components
It doesn't require frequent replacements
Prevents dry starts
Cons
More expensive than other oil filter models
Only for oil-cooled engines
Frequently asked questions about motorcycle oil filters
Question: Are car and motorcycle oil filters the same?
Answer: Although it is possible to install a car oil filter on a motorcycle if its size fits, doing so isn't advisable because you might end up damaging the engine.
Question: How long does it take to replace a motorcycle oil filter?
Answer: The motorcycle oil filter replacement process lasts around 60 minutes.
Question: When should I replace a motorcycle oil filter?
Answer: The engine sputters, low oil pressure, or poor engine performance are some signs that suggest the oil filter needs to be replaced.
Question: Do motorcycle oil filters come with a warranty?
Answer: Some, but not all, oil filter manufacturers offer warranties for their products. The warranty period usually lasts for 12 months.
Our verdict: How to choose the best motorcycle oil filter
Changing the engine oil might not be enough to keep your motorcycle's performance at the same level if its oil filter is malfunctioning. That's why you have to replace oil filters almost as frequently as the engine oil.
Opting for the OEM part recommended by the manufacturer is probably the best option if you don't want to search for aftermarket models that are compatible with your motorcycle. OEM parts are more expensive than aftermarket oil filters, but their performance capabilities are similar.
That's why we recommend getting an oil filter like the Hiflo Filtrio HF204 because they're affordable and highly efficient at trapping engine oil contaminants. On the other hand, the BMW motorcycle oil filter might be a good solution for you if you have a BMW motorcycle.
Hopefully, this article has helped you find the best oil filter for your motorcycle. Share your opinions with us in the comments, or continue reading our guide to the best 600cc sportbikes to learn more about what these motorcycles can offer.